Outlook app for iOS now features a meeting scheduler to help plan your day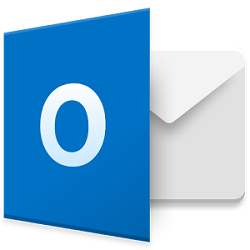 Email clients are always getting new features to help make them more useful than ever. Google Inbox popularized the idea of bundling your emails into specific categories to help you better organize your mail, and AOL's Alto organizes your info into its Dashboard to help create for a better visual representation of all the information that's in your inbox. Among all of the email clients that are available, Microsoft Outlook has proven to be one of the most popular options out there. The app for both Android and iOS is clean, functional, and has a pretty robust calendar feature that makes it incredibly easy to see all of your upcoming events. Today, Microsoft has introduced an all-new feature in the Outlook app that should prove to be incredibly useful for planning meetings and other events with co-workers and friends.
The new feature comes in the form of a meeting scheduler, and although it's far from a game-changer, it does look like it'll be a very welcome addition to the already great app. In order to get things started with the scheduling assistant, you'll first want to head over to the calendar section of the app. From here, create an event and then add coworkers to it via the People section. Tapping on the calendar's date picker will them showcase a calendar of the next 30 days that shows you when the people you've added to the event are free or busy. These suggestions are all color coded, with white meaning that the selected time will work for everyone that's included in the event, yellow translates to one or more people will be able to attend the event/meeting, and the fateful red color insinuates that no one is free on that day.
Once you've got a day selected that will work for everyone, you'll then need to narrow it down to the exact time. This will present you with a vertical timeline view, and dragging the meeting will have it colored as either a green or red block. Here, green means that the time will work for everyone, but red is a no-go.
This meeting scheduler is currently available only in the iOS version of the Outlook app, but it'll be making its way to the Android and Windows 10 Mobile versions soon.