Microsoft Lumia sales come crashing down at minus 81%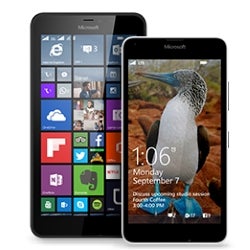 Microsoft's financials for Q4 2016 paint a gloomy picture for the Lumia brand. Its official report reveals that Redmond's phone revenue is down 81% from the year before. Back then, Microsoft sold about 4.5 million Lumia phones, which means they have sold less than a million units between October and December last year. That's despite the many deals and discounts that underscored whatever's left of Microsoft's efforts at selling smartphones.
Still, the company hasn't given up on smartphone-related activities. It patents cutting-
edge
concepts such as foldable devices, and is rumored to be developing a long-awaited Surface phone, in addition to working on assorted Android and iOS apps that are generally well-received. MS is also big on machine learning, natural language processing (think Cortana), and entertaining technology like HoloLens. So even if its smartphones never end up capturing significant market share, Microsoft will have ways of staying relevant in the mobile technology industry.
ALSO READ