Could this be the much-anticipated Surface Phone? Microsoft patents a 2-in-1 foldable mobile device
42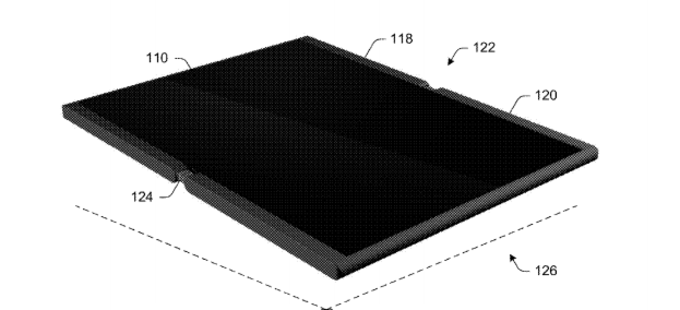 Microsoft might have failed to establish a foothold in the global smartphone market, but that fact only fuels the company's desire to create "the next big thing". Speculations about the mythical Surface Phone have been circulating for more than 4 years, and a new patent granted to Microsoft last week could put the rumor mill in overdrive once again.
The patent application describes a 2-in-1 foldable device that can act both as a tablet and a smartphone. This gadget is supported by a flexible hinge structure, which secures the several housings located on the device to each other and permits them to rotate about an axis in relation to each other. The structure also supports a continuous viewing area of the display, which extends across the entirety of the device.
While it is needless to say that patents don't always translate to actual consumer products, the designs featured in this particular application don't really resemble any appliance that is currently broadly available on the market. This fits perfectly with Microsoft's promise to shake things up and bring something unique to consumers, but if this turns out to be the company's vision for the Surface Phone, it may have to release the device sooner rather than later, as
Samsung
and other
big corporations
are also actively looking into this technology.