Microsoft: "Current Windows Phone apps will run on Windows Phone 8"
9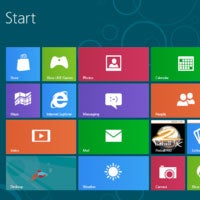 In case there was any doubt in your mind that current Windows Phone apps will run on Windows Phone 8, Microsoft took to its blog to reiterate that fact. Apparently there were some questions from developers working with the recently unblocked SDK on Windows 8, even though it is not officially supported yet, that prompted Microsoft to make it clear that Windows Phone 7 apps will continue to be supported by its next release.
"
With regard to existing applications:
today's Windows Phone applications and games will run on the next major version of Windows Phone
. Driving application compatibility is a function of Microsoft's commitment to its developers. Regardless of what we release in terms of new developer features and functionality, we have made a large investment in protecting your existing investments.
"
While this isn't the first time we've heard that Windows Phone 7 apps will be supported in Windows 8, it is definitely reassuring to hear it from the source for both developers and app purchasers who are invested into the platform.
source:
Windows Phone Blog