Michigan researchers invented a software-based alternative to 3D Touch that seems to work like a charm
19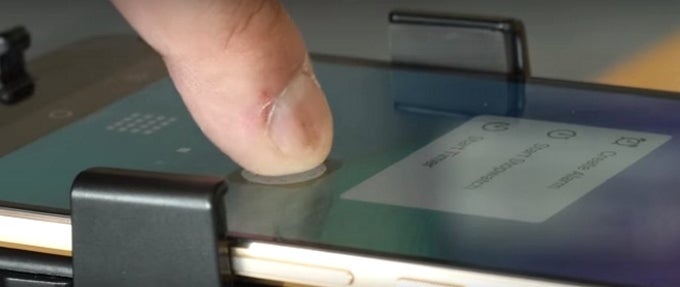 Since Apple introduced 3D Touch with the iPhone, Android manufacturers have been working to produce credible alternatives on the side of the green bot. While the sensor technology involved is complicated, and the software part of the equation requires intelligent thought put into it so the feature is genuinely useful. Moreover, the functionality cannot be implemented in older models, because the combination of sensors and motors that service it requires special engineering decisions to accommodate it.
However, researchers from the University of Michigan beg to differ. They propose a low-cost alternative, dubbed ForcePhone, that should work in almost every modern device. It's a feedback system based on technology that uses the readily available microphones and the screen's touch layer to recognize when actual force (weight) is applied to the screen and tell when the phone is being squeezed. Beyond these prerequisites, which are met even by the most basic of mobile devices, the solution is entirely software-based and essentially works like a sonar.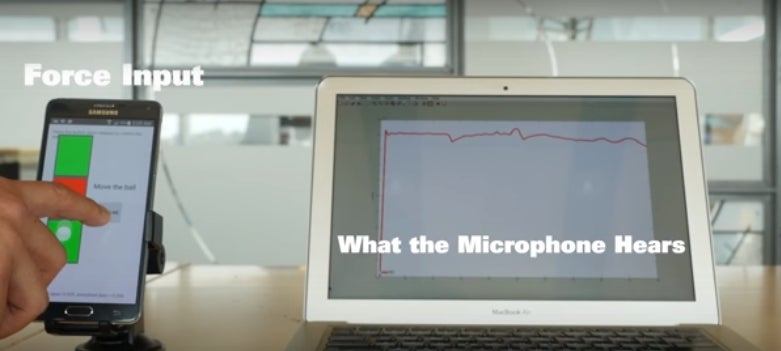 The signal capture process in action.
An application generates a constant 18kHz tone that's generally inaudible to normal humans but might (just might!) trouble your pet dog or your audio engineer friend. Emitted through the phone's speakers, the tone gets tiny shifts in its frequency as force is applied to the touchscreen or phone itself. This signal gets interpreted by the app and turned into commands which apps and games respond to.
Thus, a hand squeeze can flip eBook or browser pages, and many other shortcuts can be generated by sequencing squeezes, screen presses and taps. We can't know for sure whether the sensitivity of capturing tiny frequency compares to that of using actual haptic motors, but the mechanic is definitely clever and looks like a viable alternative.
While ForcePhone is still in an experimental stage, the researchers will present their invention at a conference in Singapore schedule for late June, and manufacturers will probably take notice.