MetroPCS dropped unlimited LTE plan, but no one noticed
12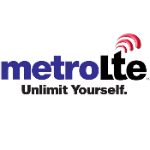 In a world where the smallest and most unnecessary bit of "news" can fly around the social web and gain traction in a matter of hours, MetroPCS has done something amazing: it flew under the radar. Apparently, MetroPCS dropped its unlimited LTE plan late last year, but somehow no one noticed until today.
MetroPCS had offered a $40 per month plan which included unlimited text, data and voice on its LTE network, all without a contract. It seems that the carrier discontinued the plan last year around the time it stopped selling the Samsung Craft, which was an LTE device running BREW. Somehow, no one noticed until now that the plan had been discontinued.
Now, the only LTE devices that MetroPCS offers are Android devices and the cheapest plan available is $50 per month, which includes unlimited voice and text, but only 1GB of data for "mulitmedia streaming", with web surfing unlimited through MetroWEB.