Mesmerizing new LG G Flex 2 trailer shows how the smartphone redefines the curve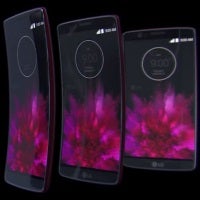 If you haven't had enough of the LG G Flex 2's wondrous curves by now, you will surely appreciate the visual feast of LG's latest promo video. Clocking in at a minute and a half, the trailer is, essentially, the extended version of what LG played for the CES 2015 audience that was present at the G Flex 2's official introduction.
Exciting effects and lush renders of the smartphone aside, the promo is all about the smartphone's functionality and uniqueness. It accents on how the phone's curved shape helps it fit into the user's hand and provide for a better video watching experience, the self-healing back plate, the OIS-enabled camera, the powerful Qualcomm silicion that runs the house, the multi-tasking abilities of LG's Optimus UI on top of Android 5.0 Lollipop, and the long-lasting 3000mAh battery (hmm, we'll see about that). A boss trailer for a smartphone that literally redefines the curve... at least where mobile devices are concerned.
source:
LG YouTube