Memory Map shows you what and where is eating up your Android device's storage
7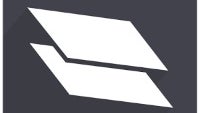 Felt like you could use some extra help with your Android disk space menagerie? Let Memory Map - Disk Manager lend you a hand. What it does is to have a brief look at your Android device's file system and come up with a gorgeous interactive 'map' of its contents down to the last byte-sized folder and file. The map is laid out in blocks whose visual size corresponds to their file size (or memory footprint, to be more specific).
You can zoom in at will and check out details about a specific file, open it inside the associated app, or straight up delete it. The choice of shades and colors is purposefully subdued, and the font the app uses fits in very nice. The whole thing looks like reading a magazine - or playing a board game - based on the contents of your Android file system.
Honestly, the app doesn't do anything else, and is limited in that it's only able to access the storage/emulated/0 folder on your device. But if you're one to appreciate the beauty of elaborately visualised data, and especially if you've been unable to figure out where all your storage suddenly went, you'll certainly fall for the app. It's a free download from Google Play.