Meizu reveals the Pro 6 in an official photo, and it's everything the leaks suggested
14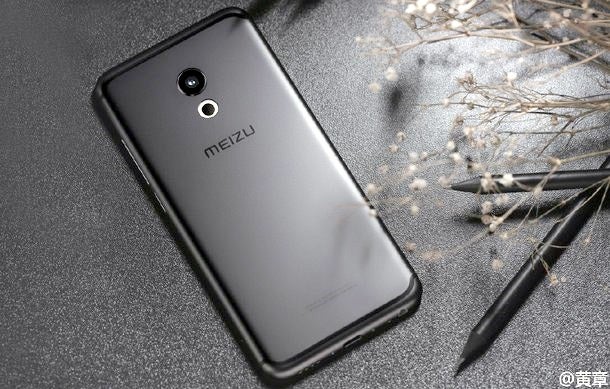 Following yesterday's announcement of the affordable M3 Note, Meizu took the hype wave by the crest to remind everybody it also makes premium phones. The Chinese brand's Pro series is all about refined metal builds, powerful Samsung hardware, capable cameras, and other features that high-end shoppers love. The Pro line-up is about to welcome its new flagship device, the Meizu Pro 6, sometime in May – although the time frame isn't confirmed.
Coming with an exclusive MediaTek processor, the Pro should be available in May.
After a series of leaked photos and renders, Meizu published the first official photo of the handset. What we're seeing matches the leaked materials. Compared to its predecessor, the Pro 6 sports more aggressive antenna lines on its back panel, and the camera flash assembly looks completely different. Instead of an oval shape, it's now become circular. It's easy mistaking it for a fingerprint scanner, but in reality, the latter is built inside the Home button on the front. From a leaked Meizu roadmap, we know that the rest of the Pro 6's spec sheet may include 4GB or 6GB of RAM, 32GB memory, and 5.7-inch 1080 display. The rear camera will be 21MP unit, while the front is adorned by a 5MP camera.
The Pro 6 seems promising and wins additional bragging rights for being exclusively powered by MediaTek's premium-est chipset, the Helio X25, sometime until this year's end. However, we believe the handset will have to offer something extra special to entice budget-conscious buyers, for Meizu has now brought an aluminum body, generally great performance, and a decent camera – the most desirable characteristics in today's phones – to its most affordable product roster. We can see many buyers simply going for the cheaper phone that brings the goods, rather than the obsessively crafted flagship device. Then again, Meizu needs to produce phones like the Pro 6 to maintain its image and keep growing as a manufacturer. Remember, expensive devices like these are supposed to come first so that their technological benefits can trickle down to the more affordable class.
Also read: