Meizu and Canonical sign "strategic partnership"; Ubuntu phones coming in Q1 2015
6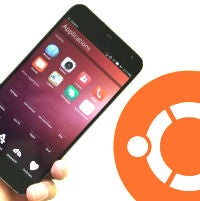 Meizu has been the most vocal supporter of Ubuntu Touch, and there have been a few times that the MX4 Pro has been spotted
in the wild
running the new mobile platform. Now, the rumors and leaks are starting to form into something more concrete. Meizu and Canonical have announced a new "strategic partnership", and given a bit more info on when we should expect to see Ubuntu Touch devices on store shelves.
There weren't too many details provided as to what the "strategic partnership" will actually entail; but, given that Meizu only makes smartphones, and Canonical has made a smartphone OS, it seems pretty easy to assume the basics of the deal. It was said that the first Meizu MX line of Ubuntu phones will be released in China and Europe in Q1 of 2015, but we don't know the device models in question, or the price points.
As noted, we have seen the MX4 Pro in the wild running Ubuntu Touch; and, Canonical has said before that its devices would be
aimed at the mid-to-high range
(~$200 to $400). That seems to indicate the Meizu MX3 and MX4 being made into Ubuntu devices, but maybe not the MX4 Pro. The MX3 and MX4 are solid devices overall. The MX3 features an Exynos 5 SoC,
5.1
-inch 1080p display, and 8-megapixel camera, and the MX4 features a
5.3
-inch 1152 x 1920
pixel
display, 20.7-megapixel camera, and a quad-core MediaTek processor.
Nothing cutting
edge
, but should be nice for the price. And, if nothing else, it will be nice to finally see some consumer-ready Ubuntu smartphones.