Meet the top 10 most weird, creepy and downright useless apps
13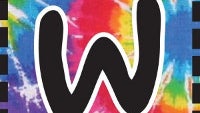 With the Play and iTunes app stores bursting around the edges from the sheer number and diversity of apps, this kind of an app pick was bound to happen. While we're usually keen on bringing the very best of useful apps to your attention, today we went out in the wild with a different goal: to weird out you and ourselves both.
It won't be too long into the pick that you'll realize that not all apps were created to serve a meaningful purpose, and, well, some of them are downright creepy, while others range from hilarious to plain useless.
Before we jump right into this, we do have to admit that we're mighty curious about your own experience with this particular category of apps, so do make sure to bring it up in the comment section.