Meet My Drive – an app that allows you to share files between an iOS device and a Windows PC
2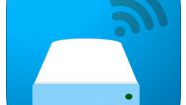 Bored of always having to plug your iPhone into the PC when you want to copy a file? If the answer is "Yes!", then you might actually fall in love with My Drive. It is a new iOS app, which enables you to easily share files between your iOS device and a Windows 7 PC.
In order to use My Drive, you need to connect the iOS device and the PC to the same Wi-Fi network. After you have done so, My Drive automatically creates a virtual USB drive on the Windows PC that allows you to access the contents of your, say, iPhone or iPad.
The file sharing app supports all Windows 7 file management functions. This means that you can modify the files on the virtual USB drive any way you like – you can copy, paste, delete, rename, edit them and more. You can preview and share them, as well.
"Fed up with constantly having to plug and unplug the iPad to my computer and remember to upload modified versions of files, i made an app that acts as if it was a wireless USB drive,"
said Chris Ridings, the developer behind My Drive.
"This enabled files to easily be wirelessly copied to the device and edited with apps on the iPad (or iPhone) itself or directly from Windows."
It is important to say that My Drive does not require the target Windows 7 PC to have some kind of specialized software installed. The app can be downloaded and used free of charge.
Download: My Drive (
iOS
)
via:
AppCraver