Meet Music Inc – a new game that aims to raise awareness about music piracy
2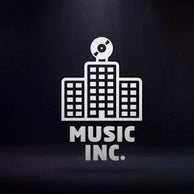 Music Inc is a free management game, published by UK Music and developed by Aardman Animations. The game's main purpose is to educate people about the damage that piracy causes to the music industry. Music Inc is a part of a campaign that stresses on the importance of intellectual property and copyright.
Music Inc allows players to fully manage a music label, discover new artists, and record their songs. After you develop your music star wannabe to some extent, you have to "support them with marketing and band management" and try to get your artist into the music charts. If you succeed in producing a hit song, your label will surely receive an influx of money.
And here comes the tricky part of Music Inc – music piracy strongly affects your label's income. Just like in real life, the higher your artists' fame rises, the more their music is illegally downloaded and listened to, which results in fewer royalties for your music company. In fact, you might even be forced to take out loans from the bank in order to pay the expenses generated by your label.
"Our goal is to give young music lovers a taste of what it's like to work in the music industry and convey a message about the value of creativity in a fun and interactive way," stated Jo Dipple, UK Music CEO.
According to Mark Mulligan, a music analyst, the game accurately depicts the small amount of money - "rougly 16%" - that music artists actually receive for their work.
You can put yourself in a music label manager's shoes and download Music Inc free of charge. The game is available on both iOS and Android-powered mobile devices.
Download: Music Inc (
Android
|
iOS
)