Meet Blur - a promising new Google Now launcher alternative with a twist
5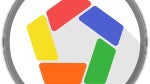 From the guys that brought us the Talon Twitter client, and the excellent
EvolveSMS messaging app
, now comes a new attempt at the Android launcher concept, called Blur. As crazy as it sounds, this gratis launcher attempts to take on the ultrapopular
Google Now
one, and introduces the ability to use it with third-party apps.
Any app that is tailored for the launcher, which, for now, are the developer's own Talon and EvloveSMS, can appear as a separate page on your homescreen, so you can just swipe around to get access to these tailored apps. This is different than the plethora of sidebar add-ons and launchers out there, and resembles the Google Now Launcher in a great way. Naturally, Blur also supports the goodies you can find with most popular interface replacements out there, like widgets, text, icons, homescreen and drawer grid resizing, landscape option, and so on. Hiding apps and unread counts are added as well.
Even the "OK Google" buzzword is active on Blur, so if you want to give a nice sidelined alternative to the Google Now launcher a try, hit the source link below. Make sure you watch the clip first, since a video is worth a thousand pictures, as the old saying goes.