MediaTek wants to invade the U.S. and take on Qualcomm
24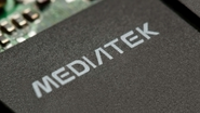 MediaTek, manufacturer of the chipsets found in many Chinese made low-end and mid-range smartphones, has been stepping it up in order to compete with global leader Qualcomm. Looking to move out of the Asian region, the company added an LTE modem to its chips and is looking to do business with U.S. smartphone manufacturers.
MediaTek has taken a foothold in the states by opening an office in San Diego. Surely no coincidence, that is where rival Qualcomm resides. Among U.S. carriers, only T-Mobile has certified the company's products and MediaTek chips currently power devices sold by the carrier including the
Alcatel OneTouch Fierce
, the
Alcatel OneTouch Evolve
, and the
Alcatel OneTouch Evolve 2
.
When it comes to market share, MediaTek trails just Qualcomm, although there is a wide gap between the two. Signing with some U.S. smartphone manufacturers would go a long way toward closing the gap. As company president Ching-Jiang Hsieh said during CES, "
If you intend to be the most global [player] in the mobile business you should be selling a chip in North America
."
With U.S. carriers pushing their monthly installment plans for new phones, which are based on the full retail price of the devices, MediaTek sees U.S. consumers looking for lower priced handsets. Even so, the company is going to have a hard time taking business from Qualcomm whose chips already power low priced models like the
Motorola Moto G
and the
Microsoft Lumia 535
. Outside of readers to websites like PhoneArena, MediaTek is not known in the states. Qualcomm, on the other hand, has naming rights for the stadium where the San Diego Chargers play.
Gartner research director Jon Erensen says that the U.S. represents a great opportunity for MediaTek, but just as Intel has discovered, displacing Qualcomm is going to be a tough chore. There are rumors that Intel is looking at an acquisition of MediaTek which currently has a $28 billion value on the Taiwan stock exchange.
source:
CNET