MediaTek to invest $1 billion U.S. Dollars in 2014 to develop new chips
5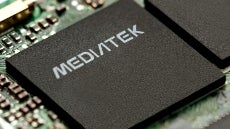 While MediaTek has a reputation as the chip used in entry-level smartphones by manufacturers, the company did gain some notoriety earlier this year by developing
the first true octa-core processor
. According to industry sources, the silicon slinger usually spends 20% of its annual revenue on R&D.
That would mean that for this year spending on R&D will reach NT$26 billion ($884 million USD) and rise to NT$30 billion ($1.02 billion USD) in 2014. That is based on revenue of NT$130 billion ($4.42 billion USD) this year, rising 15-25% to a range of NT$149.5 billion-NT$162.5 billion ($5.09 billion USD-$5.53 billion USD) next year.
MediaTek is expected to release six new processors for smartphones in 2014. This includes two octa-core CPUs, two quad-core CPUs and a dual-core and single-core CPU. Tablets are going to get some MediaTek lovin' as well. More than six new CPU's for tablets will be introduced by the company next year covering high-end, mid-range and entry-level slates.
source:
DigiTimes