MediaTek expected to reveal quad and octa-core 64-bit LTE mobile chipsets at MWC 2014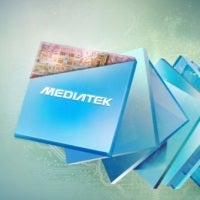 According to a Chinese report, MediaTek will reveal two 64-bit LTE mobile chipsets at MWC 2014. They are the quad-core MT6372 and the eight-core MT6752.
The MT6372 is designed as a competitor to Qualcomm's 64-bit Snapdragon 410 in the entry and mid-range LTE phone segments. Its availability is expected for the third quarter of 2014. The eight-core MT6752 will be MTK's high-end offering, and is expected to ship in the fourth quarter of the year.
According to another source, both have integrated support for WCDMA, TD-SCDMA, GSM, LTE-TDD and LTE-FDD. The chipsets utilize Cortex-
A53
cores, based on the 64-bit ARMv8 instruction set.
According to these charts, which show the performance of each CPU at 1GHz and its anticipated frequency in production devices, ARM expects manufacturers to push the A53 to 2GHz. At 1GHz, the A53 edges out the Cortex A9 in performance.
All of this is good news for future budget phones. It may be a little early for 64-bit processing to become relevant in mobile devices, but when this moment comes, the cheaper offerings won't be late to switch to the new standard when there is low-cost 64-bit hardware available.