Mayor Bloomberg turns his attention from large sodas to Apple's earbuds
23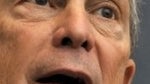 Mayor Michael Bloomberg of New York City likes to legislate healthy constituents. You might have heard about his efforts to ban large-sized soft drinks (think "Big Gulps") from New York City. A State judge put the kibosh on that plan on Monday. But the Mayor might not care because according to those in the know, he has a new target in sight:
earbuds
, like the kind manufactured by Apple. The Mayor is starting a campaign to warn New Yorkers about the danger of using earbuds while the volume is cranked all the way up.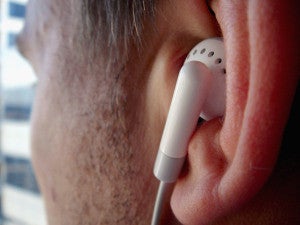 Is this Apple iPod listener damaging his hearing?
To show how damaging this behavior can be, at maximum volume an
Apple iPod
can blast music at 115 decibels. To be safe, sound must be heard at no higher than 85 decibels. Dr. Won Choe of ENT& Allergy said that earbuds, like the kind that come with Apple devices, are the most damaging. Dr. Choe says that to play it safe, you should keep the volume below 70 or 80 decibels. And since earbuds don't have good sound isolation, they try to drive out background noise by using louder volume. The Doctor recommends the more expensive noise-cancelling headphones, which he says are better for the user's hearing and would be his choice for those who listen to music while commuting.
While stats show that between 1988 and 2006 hearing loss increased 30 percent among teenagers and young adults, those in that demographic basically want the mayor to mind his own business. One even said that the Mayor should "
bud out
" of this issue. Sounds like a pun almost worthy of us.
"I mean I appreciate being looked out for, but I also think you control the volume of these, so it's up to personal responsibility for us to take care of our own ears."-Beth Kirkpatrick, Harlem.

"I play them like not fully, like I put it all the way to the max and bring it down at least two times, that's it. Just enough to hear the beat. I just like it."-Anthony Rivera said.

"I use it on my iPhone so I can hear clearly like the movie and stuff, but I don't really blast my headphones like that. I keep it at a medium, that way I can hear everything that's going on around me."-Julian Lawrence.
Mayor Bloomberg's campaign is being financed through a grant from the
Fund for Public Health
, the Department of Health's fund raising division.
source:
WCBS
via
TUAW