Mario Kart Tour is Nintendo's biggest mobile game launch ever
10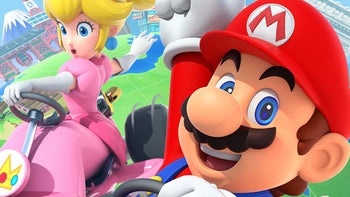 Mario Kart Tour launched on September 25th as Nintendo's newest mobile game. The title was made available to download on both iOS and Android devices and, according to
Sensor Tower
, it's already a hit.

One week after release, Mario Kart Tour has already been downloaded a whopping 90 million times. Almost 60% of these, or around 53.5 million, happened on Google's Android platform while iOS accounted for 36.5 million downloads. These figures give Nintendo's its biggest mobile launch thus far. The company's second most popular launch is Animal Crossing: Pocket Camp which generated 14.3 million downloads across its first 7-day period, around six times less than Mario Kart. Nintendo's first mobile title, Super Mario Run, sits in third place with 13 million downloads during the first week.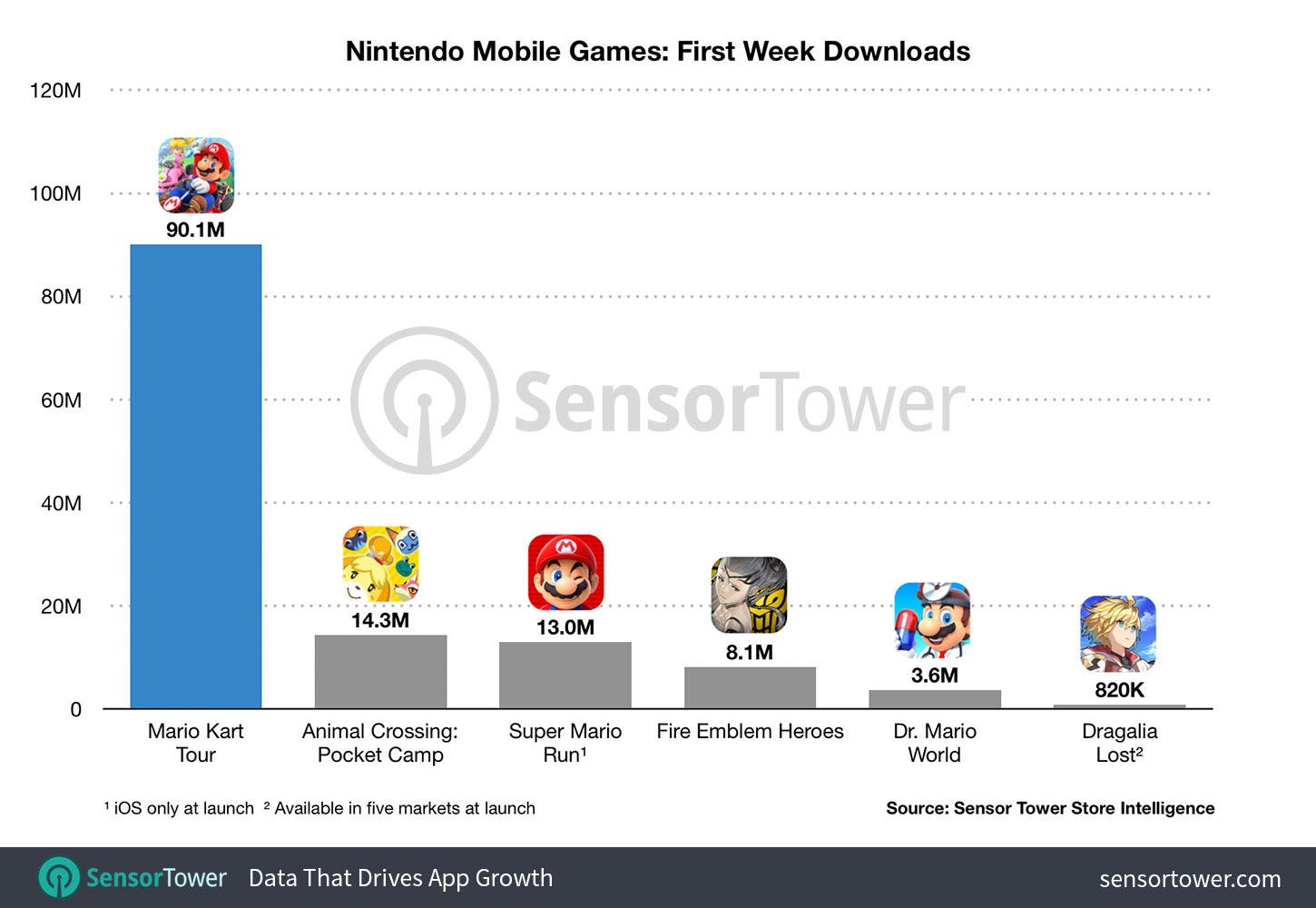 Despite the popularity of Nintendo's latest game, it's far from number one in terms of revenue. Mario Kart Tour reportedly generated $12.7 million in revenue over the past seven days whereas Super Mario Run brought in $16.1 million and Fire Emblem Heroes, which was downloaded just 8.1 million times during its first week, made a massive $28.2 million in in-app purchases.

Unsurprisingly, iOS users accounted for the largest portion of revenue - $9.6 million and 75.5% - while Android players generated just $3.1 million, or 24.5% of the total. This means that, on average, every iOS download generates $0.26 in revenue while Android gamers only account for $0.06.