Maps for iPhone and Glass win Google two design awards
6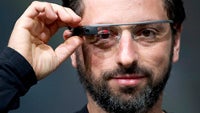 Google has undergone a remarkable transformation - from a quick search engine with non-existent design to suddenly a company that is in the fore-front of design trends. The change happened when Larry Page took over and gathered all Google designers together under one roof to decide on the new 'One Google' strategy. And it paid off.
This year, Google is receiving two of Fastcodesign's awards. One for interactive design and a special award for the design of Google Glass, the company's yet unreleased but upcoming wearable computer.
The interactive design award went to Google Maps for iPhone, an application that was eagerly anticipated after the Apple Maps screw-up. It came and it shocked - not for its functionality that everyone knew would be there, but for its design that was intuitive, clean, gesture-based and modern. Who would've expected this of Google just a couple of years ago?!
Google Glass got awarded a special prize since it's still just a bold beta, but it's stylish and futuristic, and most people who've had a chance to wear Glass would tell it attracts a lot of eyeballs.
We've summarized all the winners in the slideshow and you can check the original design awards page right at the bottom.
source:
Fastcodesign