Maps Measure is a simple app for measuring distances and areas in Google Maps
5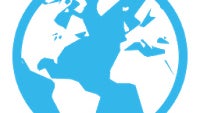 Another day, another app gets to go under the spotlight. This time we're bringing to your attention a simple and easy-to-use tool for measuring distances and areas on a map. It is called Maps Measure, and while it is an individual app that you download from the Play Store, it is actually built on top of the trusty and reliable Google Maps.
Measuring distances using Maps Measure is a pretty straightforward process. You just input two or more points on a map and the app calculates the distance from the first to the last point you entered. Similarly, areas between three or more points can be measured with ease. You're free to pick between map or satellite mode, whichever suits your needs better. Marked points can be saved as a CSV file, which can be shared with others who have Maps Measure on their device.
Maps Measure is not a navigation app, however, and it can't calculate entire routes. That's because its purpose is to calculate the physical distance between the given points, not the distance you'll have to drive in order to get from the first to the last one. If you're okay with that, we've provided a download link below. Maps Measure is totally free and won't distract you with any advertisements.
| | |
| --- | --- |
| Developer: j4velin | Download: Android |
| Category: Tools, Travel | Price: Free |