Many smartphone owners plan on upgrading this holiday season; some are taking unneccessary risks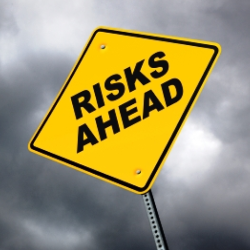 Blannco Technology Group surveyed 1,000 mobile device users in the United States, Canada, Mexico, United Kingdom, France, Germany, India, Japan and China. Besides discovering that demand for smartphones will be strong this holiday shopping season, the survey found that many handset users are leaving themselves open to the theft of important data stored on their phone.
A whopping 68% of those asked say that they plan on purchasing a new smartphone for themselves, or as a gift for the holidays. 22% say that they do not plan on making such a purchase, while the remaining 10% are not sure. 72% of those who plan on purchasing a new phone for the holidays are likely or very likely to make that purchase on Black Friday or Cyber Monday.
Consumers love the feeling of getting a deal. The survey shows that the promotions that make them most eager to buy a new phone include one where they can get $300 for switching carriers or switching to another brand of phone. Another popular attraction is one where a device is priced at a deep discount. Most (22%) will give away their old handset to family or friends, while 18% will trade it in for an upgrade. 14% will keep it and do nothing with it, while 2% will destroy it.
Many phone owners are loathe to trade in their phone because they are worried about the data that might have been left behind on the device. Most are worried about financial information, social security numbers, insurance information and credit card numbers. Phone owners are more concerned about losing that data than they are worried about losing personal photos and videos. Most Android users delete the data on their phone before trading it in by using the default factory rest option. Those with an iOS device are more apt to delete this information manually.
Speaking about sensitive data, a whopping 63% of smartphone users admit to staying logged in to apps that use credit card data such as banking apps, PayPal, eBay and others. Without signing off of these apps, someone who steals your phone (or even borrows it) can gain access to your personal bank account or credit card account without knowing your passwords. The survey shows that 76% connect to their company's network with a smartphone, while 72% will connect their handset to any Wi-Fi network. Both of these behaviors can raise the odds of a serious security breach.
While 54% say that the responsibility for wiping a device clean of data before trading it in belongs to the phone owner, 56% would blame a carrier, a retail store or an ecommerce site if their data leaked out after trading in a phone.
source: BlanncoTechnologyGroup