Manufacturers want Windows Phone 8 to be more like Android
52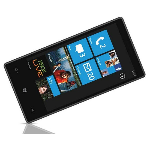 Apparently, according to a new report by DigiTimes, Microsoft's manufacturer partners for Windows Phone are a bit disappointed with the adoption rate of the platform and are asking Microsoft for some changes in the way the system works. If we're to believe the report, manufacturers want more customization options built into Windows Phone 8 so they can differentiate and market the devices better, just like they do with Android.
And, we all know what a double-edged sword that can be. Sure, manufacturers can customize the UI, and that leads to more marketing (because companies only want to spend money on marketing its own features, not the features of its licensed operating system), but it can also mean very long delays in software updates. Of course, if Microsoft were to add customization options, it seems likely it would keep manufacturers on a short leash, in order to avoid that issue, possibly even instituting the oft-suggested fix for Android's problems: an official theming option, so manufacturers don't have to mess with code, but could just plug in their layers.
It seems reasonable that manufacturers would ask Microsoft about this option, but we'd put that more on the parenthetical reasoning above. It's not that companies can't put more money towards marketing their Windows Phone devices now, because there certainly could be a lot more marketing done. The problem is that companies don't like to spend marketing dollars when they can't highlight their own features. Because of the tight restrictions on WP hardware, and no customization of the software, there isn't a lot for manufacturers to do (which may be why Nokia's big move was cyan polycarbonate.)
DigiTimes also runs a bunch of numbers from its "industry sources" about the Windows Phone sales, but they all seem skewed to fit the argument presented, so we won't rehash them here. Suffice it to say that we think WP has been gaining at a respectable pace (both in the US and Europe), where DigiTimes wants to paint the platform as having stagnant sales. And, with RIM still floundering, Windows Phone has the biggest opportunity to gain moving forward.