Malware infected copies of The Interview have been loaded on Android devices
19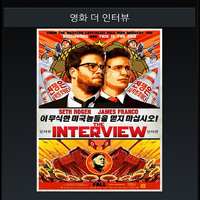 There has been no question that Sony has managed to make a silk purse out of a sow's ear with "The Interview." Originally pulled from all theaters, the combination of a limited theatrical release along with
streamed versions on YouTube, Google Play
and iTunes has allowed Sony to gross $15 million after four days of availability. And the media attention has assured Sony of huge DVD sales in the future.
There is a problem though, in the case of an unwanted visitor planted in some copies of the film that have been illegally downloaded on Android devices. Software security firm McAfee has partnered with both the Technische Universität Darmstadt, and the Centre for Advanced Security Research Darmstadt in an attempt to track down this security threat that has already hit some banks in South Korea.
The malware, named
Android/Badaccents
, uses mobile devices to lift personal information from financial institutions, and blank out bank cards so that they can be used to steal cash from ATMs. If you're concerned, avoiding the hacked film is rather easy since it appears as an Android app. 20,000 Android devices have been infected by the trojan as of the latest count, and we have images of the app so you know what to avoid. Of course, sticking to legitimate releases of the film from iTunes, Google Play and YouTube will go a long way toward keeping your phone safe. And if that doesn't totally make you feel comfortable, there is another simple solution. Just avoid downloading The Interview on your Android phone or tablet!
source:
GrahamCluley
via
SlashGear