Major upgrades to the Apple Watch Ultra postponed for 2025
2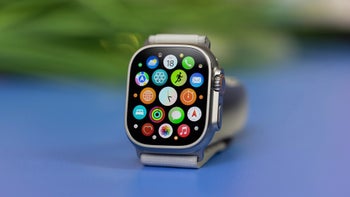 Screens seem to be a touchy subject when it comes to
Apple
devices. For some reason, the Cupertino company is notoriously slow when it comes to adopting new display technologies. The iPhone received an OLED panel for the first time in 2017, while most iPad models are still stuck with LED displays.
Now, the adoption of yet another display technology is being delayed. According to prominent display industry insider Ross Young, the transition of the
Apple Watch Ultra
to microLED will be postponed for 2025. This information was first shared via a
tweet
, which was subsequently covered by MacRumors in
a dedicated article
.
For reference, previous
reports
claimed that the first microLED Apple Watch Ultra would be released as soon as 2024. This new leak, however, indicates that more substantial changes to the Apple Watch Ultra are not in the immediate future. It should be noted that microLED technology offers a number of benefits which make it ideal for a sport-oriented wearable like the Ultra.
Namely, this includes improved power efficiency and durability. Given that exceptional battery life and an ability to withstand the test of the elements are major selling points of the pricey Apple Watch Ultra, it makes sense to be excited for MicroLED.
Additionally, previous rumors suggested that the new microLED panel would also be slightly larger. A bigger screen could further differentiate the Ultra and make it even more appealing to athletes and outdoor adventurers, which seem to be the primary target audience of the wearable.
Unfortunately, the Apple Watch Ultra seems to be the latest victim of Apple's decision to place an emphasis on the company's upcoming VR/AR headset, the
Reality Pro
. Just like the iPad, which is stuck in limbo because of necessary upgrades being pushed back for 2024, the Apple Watch lineup is also being put on hold. Luckily, the Apple Watch Ultra is impressive enough as it is.