Major crime-ridden cities to meet with smartphone manufacturers to get answers on rising phone thefts
22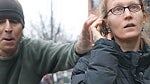 In New York and in San Francisco, smartphone theft has become a major problem. From time to time,
we pass along the story of a stupid criminal
who takes a picture of himself and it ends up helping the cobs nab him. But that happens too infrequently and for the most part, thieves are getting away with the crime. And law enforcement officials in the two cities most affected by this particular crime are blaming the smartphone manufacturers for doing nothing to help solve it. Instead, these officials believe that since companies like Apple and Samsung actually profit from the repurchase of a stolen phone, they have no reason to want to put an end to smartphone robberies.
On June 13th, representatives from smartphone manufacturers like Apple, Motorola, and Samsung will meet with San Francisco's District Attorney George Gascón and New York Attorney General Eric Schneiderman in the latter's office. The two law enforcement officials want to know why OEMs have yet to add something to the design of their products that would make it harder for them to steal or less attractive to thieves. Taking a shot at companies like Apple and Samsung, Schneiderman says that these companies need to be "
as innovative solving this problem as they have been in designing devices
."
During the get together, Gascón and Schneiderman will both call for a way to
permanently disable
smartphones remotely, removing the incentive for criminals to steal a handset. The FCC and the carriers have
come up with a national database
using each phone's different IMEI number, but this has not stopped what Gascón calls "
a national epidemic
". While smartphone owners can remotely wipe data from a stolen device, that only protects personal information from being misappropriated, not the phone itself.
Last year, 1.6 million Americans were the victim of smartphone theft with the crime representing about half the robberies in San Francisco. In New York, smartphone robberies rose 40% last year from the year before. All across the U.S., the crime cost consumers
$30 billion
in 2012. Let's hope that someone comes up with a good idea at the meeting.
source:
SanFranciscoDA'sOffice
via
GIGaom
NEW YORK -- San Francisco District Attorney George Gascón and New York Attorney General Eric Schneiderman today announced that they will convene a Smartphone Summit next week with representatives of four of the largest players in the smartphone industry, to begin to address the epidemic of violent street crimes known as "Apple-Picking."

Communities across the United States are seeing a spike in the violent theft of mobile phones and other electronic devices. Thieves wipe the devices' memories clean and resell them for hundreds of dollars on the secondary market.

At the meeting, which will take place on June 13 at Schneiderman's office in New York City, Gascón and Schneiderman will press cell phone manufacturers and mobile operating system suppliers on their failure thus far to produce technology that would allow stolen devices to be rendered permanently inoperable and that would, therefore, eliminate incentives for theft. Representatives from Apple, Google/Motorola, Samsung and Microsoft will attend.

"With 1.6 million Americans falling victim to smartphone theft in 2012, this has become a national epidemic," said District Attorney Gascón. "Unlike other types of crimes, smartphone theft can be eradicated with a simple technological solution."

"The theft of handheld devices is the fastest-growing street crime, and increasingly, incidents are turning violent," said Attorney General Schneiderman. "It's time for manufacturers to be as innovative in solving this problem as they have been in designing devices that have reshaped how we live."

According to a recent Time magazine report, New York City saw a 40% increase in mobile thefts in 2012. A Harris poll of phone owners found that nearly 10% said their phone had been stolen at one point, and a recent study found that lost and stolen cell phones cost consumers over $30 billion last year.

In too many cases, device theft turns violent. Consider some recent examples:

• On April 19, 2012, a 26-year-old chef at the Museum of Modern Art was killed for his iPhone on his way home to the Bronx.
• In September 2012, in three separate incidents, women were violently attacked for Apple and Samsung devices.
• On February 21, 2013, a 6 year old San Francisco boy was robbed of his mother's iPhone while sitting outside a Bayview church during services.
• Recently on May 21, 2013, a 27-year old tourist in San Francisco sustained severe knife wounds to his face and throat after being robbed by two men over his iPhone.
• On February 19, 2013 two men violently attacked a 16 year old girl for her iPhone in San Francisco's Sunset District.
• In February 2013, three people were stabbed on a subway platform in Queens in a fight over an iPhone.
• Earlier this month, a woman was mugged at gunpoint in Crown Heights for her Android device.

On May 10, Attorney General Schneiderman sent letters to the Chief Executive Officers of Apple, Google/Motorola, Microsoft, and Samsung seeking information about the companies' efforts to protect customers from "Apple-picking." These companies control over 90 percent of the market for mobile electronic devices. In response to those letters, all four companies agreed to attend the Smartphone Summit.

Last year, approximately 50 percent of all robberies in San Francisco involved a mobile communications device. In response, District Attorney George Gascón began meeting with carriers and manufacturers in December of last year to put pressure on industry executives to implement a "kill switch", a technological solution that would render the phone inoperable.

For more information on efforts by District Attorney Gascón and Attorney General Schneiderman to combat "Apple-Picking," visit the San Francisco District Attorney's website or the New York State Attorney General's website.