All major US carriers agree to build a database of stolen phones to prevent theft
19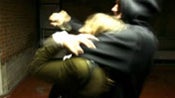 US biggest wireless carriers have struck a deal with the Government over the construction of a massive
database of all stolen phones
, a big move towards preventing phone theft that has boomed recently.
Handsets reported to be lost or stolen will be added to the database, and will be denied voice and data service. Thus, it will become impossible to actually use a stolen cell phone, which should discourage thieves.
"New technologies create new risks,"
Federal Communications Commission Julius Genachowski said.
"We wanted to find a way to reduce the value of stolen smartphones."
Two of the big four carriers - Verizon Wireless and Sprint - are already taking some measures by blocking phone service for devices reported to be stolen or lost. AT&T and T-Mobile on the other hand don't.
The agreement allegedly comes after pressure from frustrated police officers that find it hard to solve the quickly growing number of stolen phone cases. In New York alone there were 26,000 stolen electronics in the first 10 months of 2011, and 81% of those cases were for cell phones.
Weirdly, phones are now the most stolen item, more sought after by thieves than cash.
It will take around a year for the whole database to be built and centralized. Separate carriers are expected to finish creating or updating their own databases within 6 months. One loophole that thieves can use is that while the handsets will be blocked in the US, they could work on carriers operating overseas.
Do you expect this to work? And what do you think is the solution to phone theft? Of course, you can also check out our
advise here
or follow the one from the video bellow, which seems to be the best one.