Major changes on the way for Hulu according to internal memo
10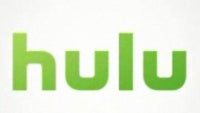 Major changes appear to be coming to Hulu, which may lead to sweeping changes for electronic and mobile distribution of TV content. The information comes from an internal memo that was leaked to Variety. It's important to note that the memo was phrased in terms of "potential changes", so not all of it may occur (or at the least not all at once) but it demonstrates where two of the most important content providers (Fox and Disney) want to take the company.
The changes are expected to shake out due to a change in management coming later this year. Private equity firm Providence is expected to sell its 10% share this fall, which will allow owners like Fox and Disney to consolidate ownership and exert more control over their content. Among the change they are looking for is an end to the one month exclusivity period that Hulu has on new episodes, as well as the ability to keep things exclusive to the studios' own websites. Finally, the
content suppliers want to end Hulu's right to negotiate streaming deals with other companies (such as Yahoo) and regain their own ability to negotiated deals for their own content
. Fox also wants to double the number of adds shown to Hulu customers when watching Fox content.
The changes could end up making Hulu and Hulu+ a lot less desirable to some users, but the ability of Disney, Fox, and others to negotiate their own streaming deals outside of Hulu might also lead to greater availability of their content – Disney might be happy to strike up a deal with YouTube, for example.
As mobile viewership continues to grow, that might actually lead to a faster roll out of mobile TV content.
On the other hand, these changes may also impact international users; Hulu has been aggressively trying to roll out the service to more countries, but the memo shows that Fox and Disney are not very interested in the idea. As a result international users may have to hope that Google, Amazon, Apple, or someone else altogether steps up to let them watch that content on mobile devices in Europe or Asia.
source:
Variety
via
The Verge
Recommended Stories