Major BBM update introduces Private Chats, Android app brings Material Design refresh
9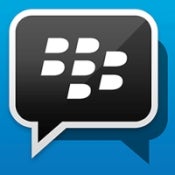 BlackBerry has just announced that a pretty big update for the BBM messaging app is now rolling out to Android, iOS, and BlackBerry 10 devices.
The update brings along a new Privacy and Control subscription, one that, priced at $0.99, will replace the existing Timed and Retracted Messages subscription. The new features were previously available in beta versions of the BBM app across various platforms, but now the new security options are now rolling out in the public builds of BBM.
As the name suggests, the new subscription allows users to take more control over what they share over BBM. The most interesting feature are the new Private Chats, a new type of conversations that hides away details such as names and profile pictures before deleting itself once the conversation becomes inactive or closed. Previously, users could retract messages, but it really served little purpose given that a screenshot of the conversation would be enough to give away all the details.
This slideshow reveals the difference between normal conversations and the new private chats:
Aside from integrating timed and retracted messages, features previously available with BBM's dysfunct privacy-centric add-on, the Privacy and Control subscription will also come with the ability to edit previous messages, a new "quote message" feature, as well as a simpler way of managing sticker collections.
The new subscription, although interesting all by itself, is not the only thing included in the recent BBM update. On Android, the new
BBM app with Material Design influences
that BlackBerry launched as a beta a few weeks ago is now rolling out on Google Play. Check out the official screenshots below! On the iPhone, the app will now resize the text based on the selected value in system settings.

BBM was not the Android / iOS hit that Blackberry wanted it to be when launching its messaging service to Android and iOS devices in 2013, but BlackBerry is not giving up yet. This recent update is just another step in the company's attempt to promote BBM as a privacy and security-minded instant messaging service.