Mailbox breaks free of iOS exclusivity and hits the Google Play Store
15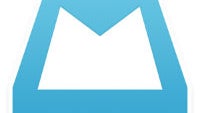 When Mailbox was first
released for iOS
, it was widely regarded as one of the best email apps available on mobile. Since it was
bought by Dropbox
, we haven't really heard much about the app, but it is still one of the best Gmail clients available, and now it has finally broken free of its iOS exclusivity and has been released into the Google Play Store for Android users.
Mailbox has made its name in a few ways. First, the design is top notch. The UI is clean and easy to understand, and there are a ton of gestures to help you deal with your mail quickly and easily. A short swipe to the right will archive a message, a long swipe will delete. A short swipe to the left sends a message to the "Snooze" function, where you can set it to bounce the email back into your face at a set time, so you don't forget anything. A long swipe to the left will send a message to a list, so you can organize things that need to be done.
Overall, it's a great app, and in the little bit that we've played with it, it works very well on Android. Of course, there are some potential downsides to the app, first of which is that you have either a Gmail account or an iCloud email account. Also, the app doesn't bother with Gmail labels, so if you use those quite a bit, this likely isn't the app for you.