MWC 2012: smartphones and tablets that dared to be different
24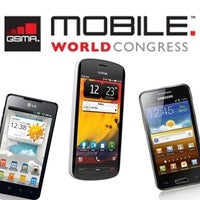 While many of the smartphones and tablets that we got to check out at
MWC 2012
relied on tried and tested methods of grabbing the audience's attention, such as high-quality displays or impressive hardware specs, other companies had decided to take a different approach and incorporate true stand-out features in their devices.
And these are devices that deserve some credit regardless of whether they succeed on the market or not. For their makers dared to think outside the box; to do things in an unusual way hoping that the crowd is going to like what they have created. Would you like to know which smartphones and tablets we think meet these criteria? Read along to find out...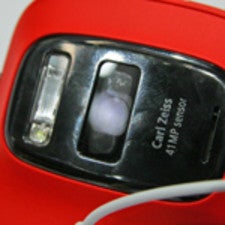 41-megapixel camera – sounds completely bonkers, doesn't it? Yet Nokia managed to stuff one into the
Nokia 808 PureView
, which is most likely going to be dominating the camera phone department for the rest of 2012. Of course, as we have mentioned before, megapixels are not indicative of a camera's quality, yet still, we have to admit that those camera samples look pretty good. And with such an outstanding feature, it wouldn't be surprising if the Nokia 808 PureView wins the hearts of many amateur photographers. Sadly, it runs the Nokia Belle platform, which in our opinion would not be of much help when it comes to sales figures.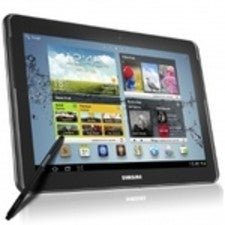 Only a few minutes of one-on-one time with the
Samsung Galaxy Note 10.1
were enough for us to realize that a 10.1-inch display makes much more sense than a
5.3
-inch one if you intend on using a mobile device for note-taking or creating artwork. And contributing to that are the improvements that the S-Pen, with which the Galaxy Note 10.1 is equipped with, has undergone. The results are better input sensitivity and accuracy, which makes hand-written notes easily readable. And if that is not enough, some Adobe apps, Photoshop Touch being one of them, have been optimized for the S-Pen, which is something that artists and graphic designers are going to be happy to hear.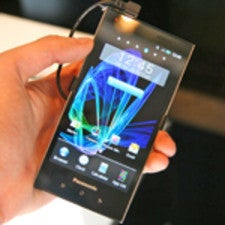 Waterproof phones – we have played with more than a few of them over the years. However, the
Panasonic ELUGA
is among the very few of them that actually look good. You know, like a proper smartphone and not like something that you would use in a self-defense scenario. At 7.8 millimeters, the handset is impressively slim, and if you didn't know, you wouldn't be able to tell that it is actually IP57 certified. It is also really light for a smartphone of this size tipping the scale at only 103 grams. Specs-wise, it is nothing spectacular, but still pretty good for a mid-range device. The Panasonic ELUGA sports a dual-core processor clocked at 1.2GHz and a 4.3-inch qHD display.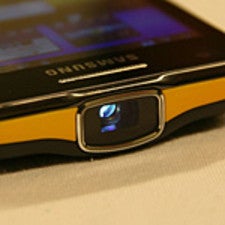 Samsung's first attempt to create a phone with a built in projector – a device we knew as the Galaxy Beam, did not make it too far. It was released in only a few markets, its projector (and key feature) was not too bright, and the software was somewhat half-baked. However, the new and improved
Samsung Galaxy Beam
seems like a much more promising device. First of all, the projector itself has a brightness output of 15 lumens, which is almost three times better than the predecessor. Thanks to that, the projected image is usable even at a width of 50 inches. The hardware is pretty decent as well – 4-inch WVGA display, 1GHz dual-core processor, and a 2,000mAh battery to keep the device running throughout the day. And even though we don't really see this smartphone becoming very popular, we are confident that it will be adored by a small, but loyal group of fans, as long as it gets priced accordingly, of course.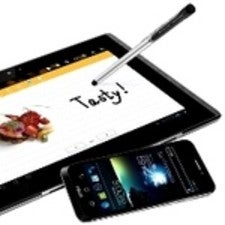 Is it a tablet? Is it a smartphone? No, it is the
Asus Padfone
– a uniquely designed blend between a smartphone, tablet, netbook, and a notepad. Actually, we were introduced to the Padfone concept way back in May of 2011, but at MWC 2012, we got to see the device its final form. What makes it so special, you ask? Well, think of the Asus Pafone as the modern Matroska dall – the set consists of an Android smartphone that goes inside a tablet frame known as the Padfone Station. The smartphone's hardware handles all the computations while the Station acts as a 10.1-inch display and recharges the handset's battery. You also get the Station Dock, which the tablet frame can attach to. The Dock features a hardware keyboard, which will definitely come in handy if you despise those pesky on-screen alternatives. And if that is not enough, the stylus, which has been thrown in the set for good measure, can also act as a Bluetooth headset. Seems crazy? Perhaps, but it may also be a concept crazy enough to work. There will definitely be people out there that will dig the Asus Padfone, and whether it will be a success from a market standpoint will become known after it hits the shelves by the end of April.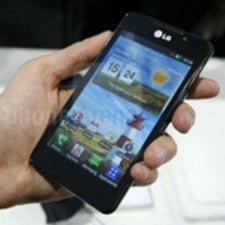 Of course, the
LG Optimus 3D Max
is not the first smartphone with 3D capabilities that we lay our hands on. After all, the LG Optimus 3D and the HTC EVO 3D have been around since the middle of 2011. However, what is common for yesteryear's 3D-capable smartphones is that they are bulky and cumbersome. Thankfully, the LG Optimus 3D Max is different. With a waistline of under 10 millimeters and weighing 148 grams, it is currently the super model of 3D smartphones, even though it is still nothing special when compared to many Android high-ends. Still, if glasses-free 3D is your cup of tea, the LG Optimus 3D Max is currently the smartphone to watch out for. And since 3D smartphones never really took off, it wouldn't be surprising if it doesn't have to face any competition in the near future.
Acer CloudMobile and Acer Cloud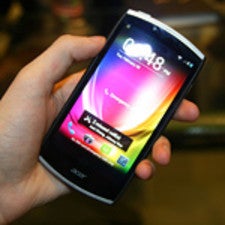 With its 4.3-inch HD display and 1.5GHz dual-core processor, there could be little doubt that the Acer CloudMobile is a pretty well spec'd Android smartphone. But when the smartphone finally hits the shelves, it will be hiding one extra trick up its sleeve. We are talking about the fact that it will be marketed as a device offering cloud features, hence its name. It will come with support for Acer Cloud, which is expected to behave similarly to the Apple iCloud service. Therefore, photos, music, and documents that you have stored on your Acer computer will be accessible on your Acer CloudMobile and vice versa. Furthermore, Acer claims that Acer Cloud will pose no limitations and will be free of charge.
So, what do you, guys, think of our list? Have we missed any smartphones and tablets from MWC 2012 that also had such notable features? Let us know by dropping a comment below.