MIUI 10 unveiled: AI features and dedicated portrait mode revealed
11
Aside from the Mi 8, Mi 8 SE, and the Mi 8 Explorer EditionXiaomi today announced the newest variation of its MIUI software, which will arrive on almost all devices the company has unveiled in the past four years.
Although specific feature details at this point are rather scarce, Xiaomi revealed a couple of features that are slated to make an appearance in MIUI 10. Most importantly, it comes forth powered by AI and aiming to eliminate load times by studying the user's behavior and anticipating what apps would be opened at specific times of the day. Thus, the OS will conveniently preload them so as to function faster.
Xiaomi also demonstrated its own smart assistant, but we doubt it will grace any international firmwares and will remain a China-exclusive.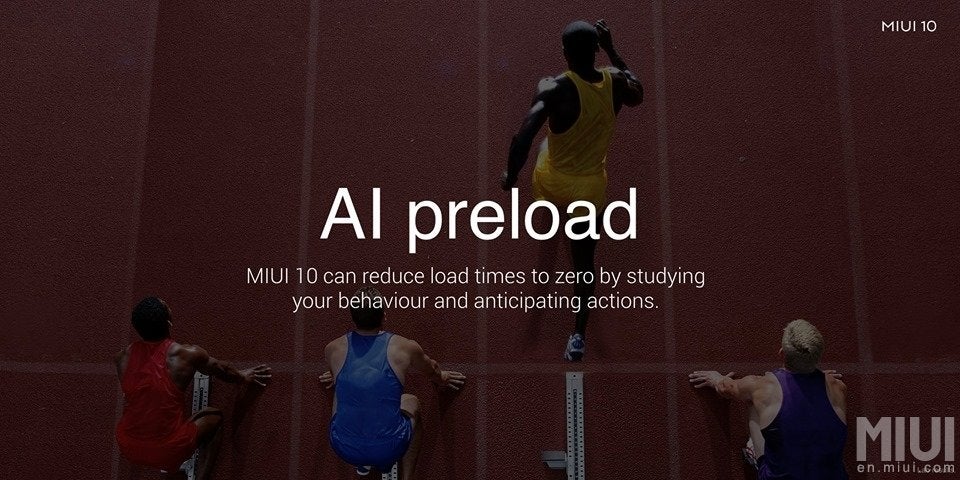 Another slew of novelties that are visible in the promo video posted at the beginning of this piece are the redesigned quick settings and notification bar, which will score a modern, translucent with tons of blurred elements. There's even a new brightness slider which looks quite rad.
Also, gestures are going mainstream with MIUI 10. Previously only available on select Xiaomi phones like the full-screen Mi Mix 2 and Mi Mix 2s, these fullscreen gestures will seemingly become available for all devices. Swiping up would close the active app and return to the home screen, a swipe up and holding would open the recents, while swiping to the left or to the right near the middle part of the screen will act as a back button of sorts.
Speaking of recent apps, Xiaomi unveiled completely redone recent apps menu, which actually looks quite sleek and functional. The new recent apps make full use of the screen real estate by maximizing the view and supports fullscreen gestures. You can long-press each card for more options or swipe to delete the existing ones.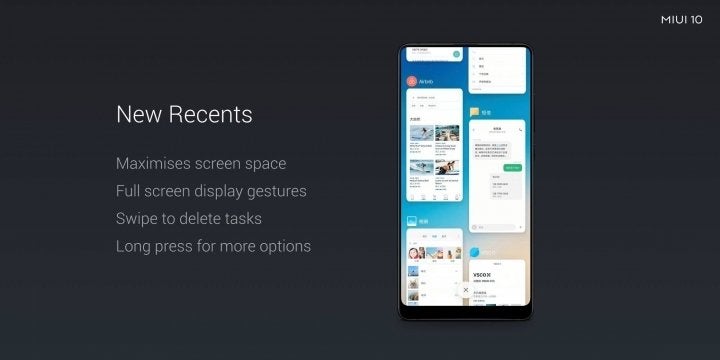 Another pretty major feature that MIUI 10 is set to introduce is a dedicated portrait modes, which would reportedly be available on all eligible single- and dual-lens phones. The list of compatible phones and the update schedule will be revealed by Xiaomi in the future. The feature will work with both the main and the selfie camera of the eligible devices. Great!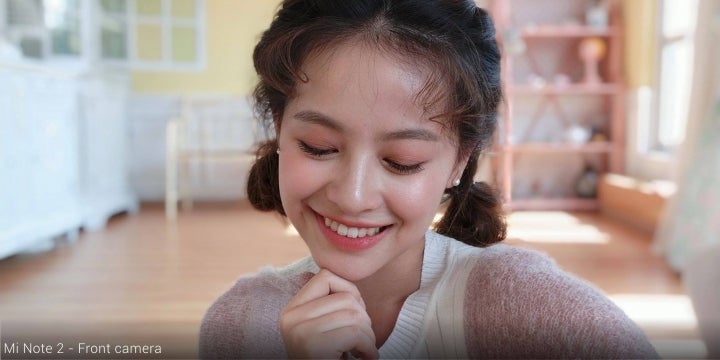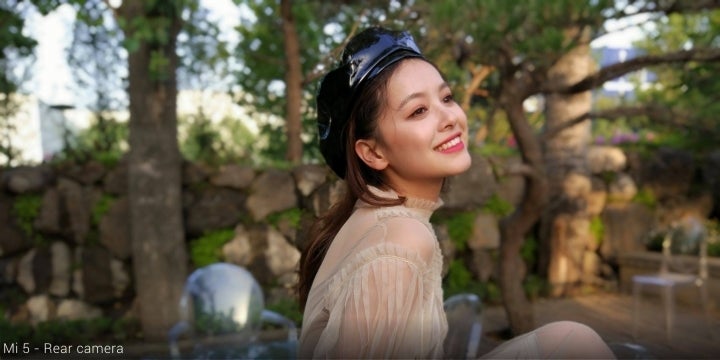 Finally, Xiaomi unveiled a new app that will let you control all of your smart home gadgets of the Mi ecosystem with a simple tap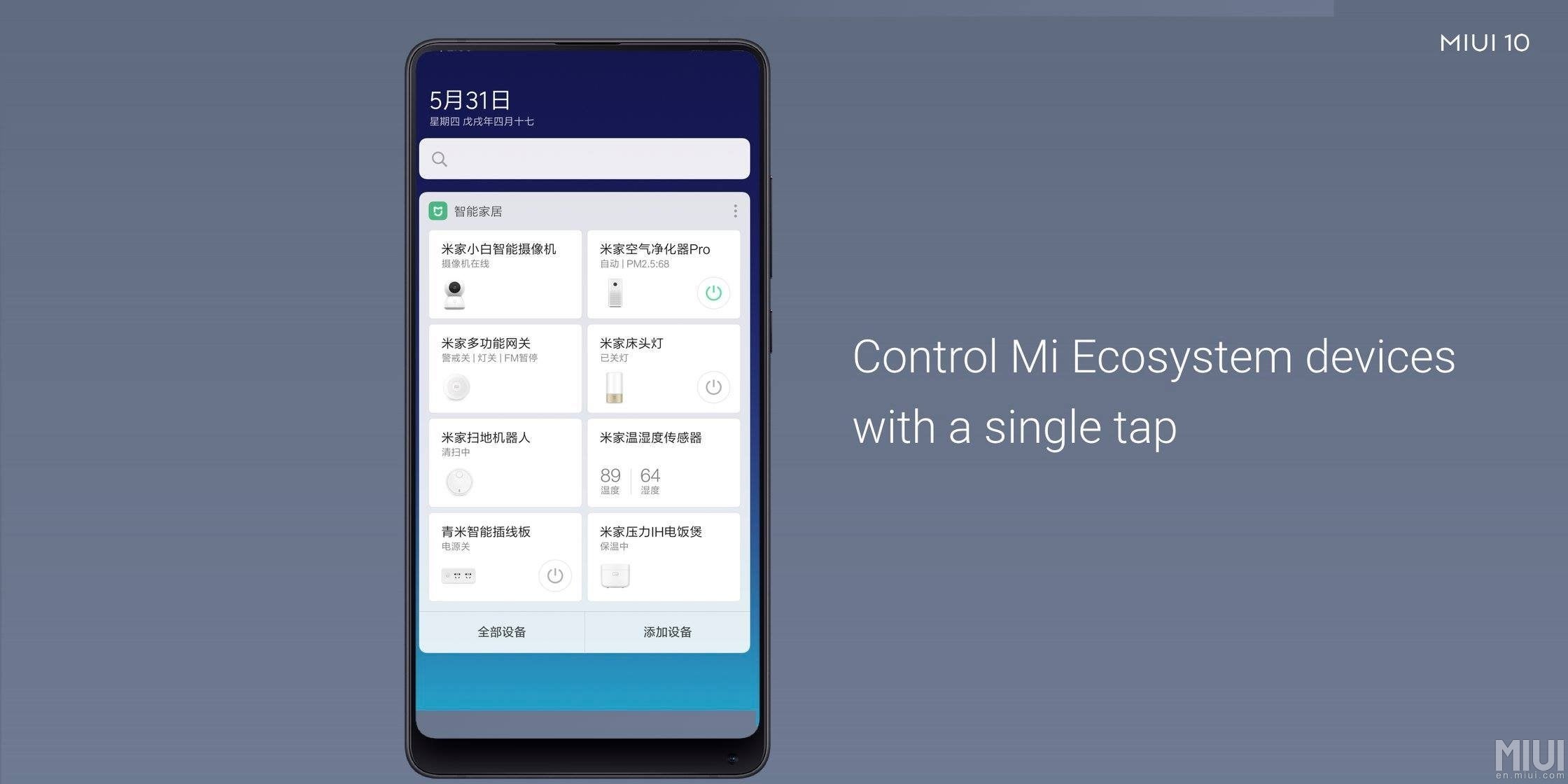 But when is it arriving? Xiaomi disclosed a schedule, but it only applies to open and closed beta tests, so we are months away from the actual release of MIUI 10 for the majority of devices.
China Developer ROM (closed beta)
June 1st
Mi 8, Mi MIX 2S, Mi MIX 2, Mi MIX, Mi 6X, Mi 6, Mi 5, Mi Note 2, Redmi S2, Redmi Note 5;


China Developer ROM (public beta)
Late June
Mi 8, Mi MIX 2S, Mi MIX 2, Mi MIX, Mi 6X, Mi 6, Mi 5, Mi Note 2, Redmi S2, Redmi Note 5;


Late July
Mi Note 3, Mi 5X, Mi 5c, Mi 5s, Mi 5s Plus,Mi 4, Mi 4c, Mi 4S, Mi Max 2, Mi Max, Redmi 5, Redmi 5A, Redmi 5 Plus, Redmi 4, Redmi 4A, Redmi 4X, Redmi 3S/Redmi 3X, Redmi Pro, Redmi Note 5A, Redmi Note 4 Qualcomm/Redmi Note 4X, Redmi Note 4 MTK, Redmi Note 3 Qualcomm.




As far as the Global Beta ROM is considered, Xiaomi urges its users to stay tuned for further updates.