Luxury smartphone concept by Mobiado and Aston Martin makes you wish it were real
11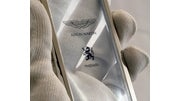 Mobiado
is a Canadian company dedicated to designing luxury cellphones and
Aston Martin
is famous for its luxury sports cars. So what happens when the two companies team up to design something amazing? The result is a smartphone concept made entirely out of pure awesomeness, that's what!
Mobiado and Aston Martin introduced their conceptual luxury mobile device at BaselWorld watch and jewelry expo in Switzerland. Codenamed CPT002, the design sports a transparent sapphire crystal touchscreen that will probably have the ability to become opaque on demand. If the concept is to become reality, all electronics such as the battery, SIM card, chipset, and circuitry should be tiny enough to hide inside of the two platinum bars along both sides of the smartphone.
Besides being extremely beautiful, the CPT002 should also have the ability to lock and unlock your matching Aston Martin depending on how close to the vehicle it is. Furthermore, its tight integration with the car's computer is eminent and will probably enable features such as remote ignition and control over the vehicle's multimedia system.
Of course, you should not be too excited about the concept since many technical obstacles have to be resolved first if it is to become reality. Until then, we may only drool over the smartphone's photos and wish that it were real.
source:
Mobiado
via
Autoblog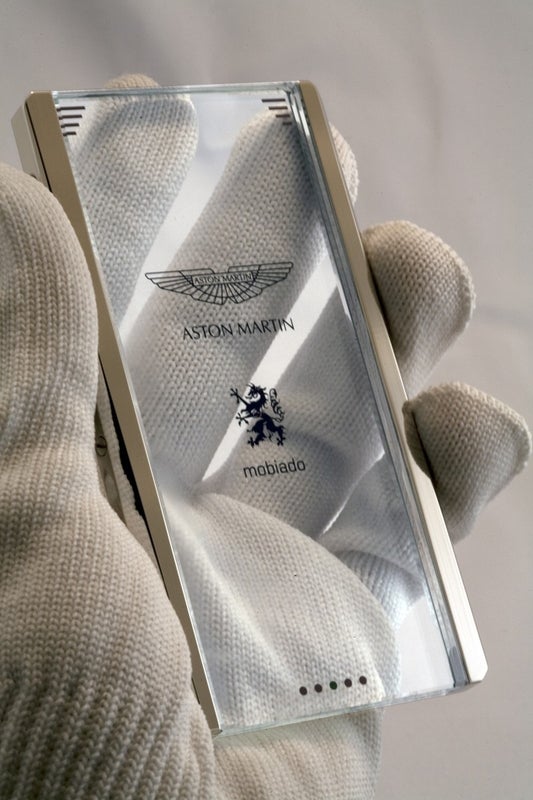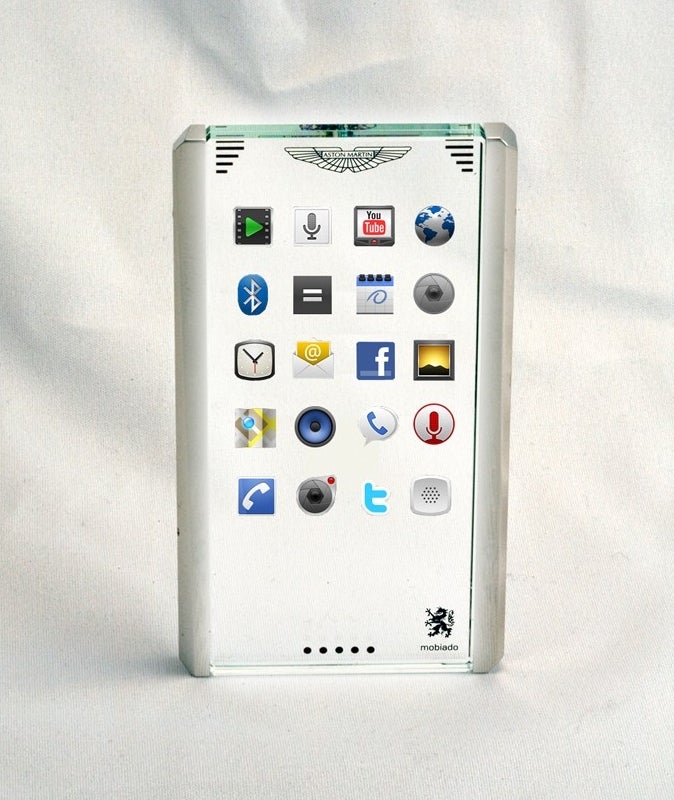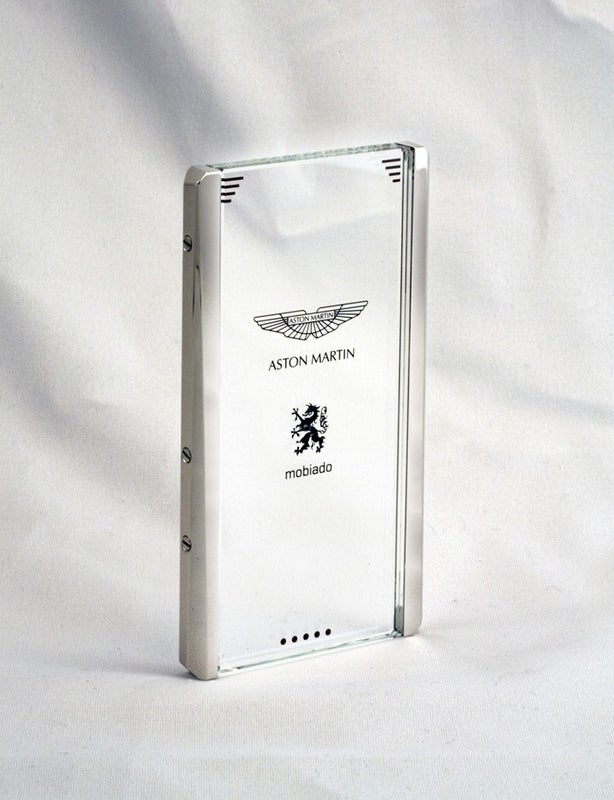 Recommended Stories