Luxury phone maker Vertu is reportedly skimping on employees' salaries, pensions
4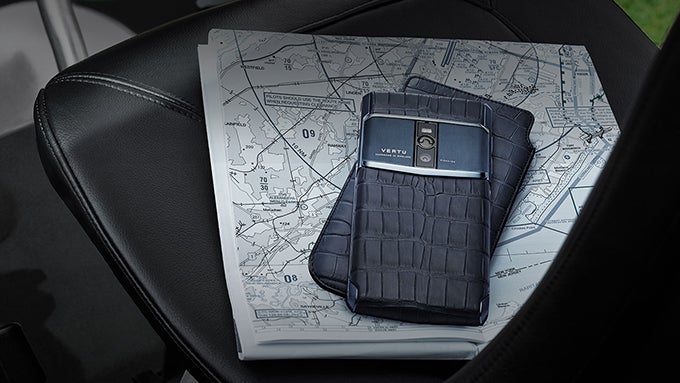 UK-based Vertu is a company famous—or perhaps infamous—for selling
outrageously expensive phones
to wealthy customers. Its devices are made with luxurious materials such as alligator leather, Swarovski crystals and gold, all designed to make your average person's 'high-end' phone look like kid's toy. But its business model doesn't seem to have been working out that well lately, as its production line has reportedly been running at low capacity and its workers haven't been paid their salaries in time.
The new development is a result of
a recent shift in Vertu's ownership
: as of March, the company is owned by Turkish exile Hakan Uzan, who acquired all assets from its previous owner, Hong Kong hedge fund manager Gary Chen. Uzan seems to be pulling a bit of a scam, though, as Chen now claims that he has not received any of the £50 million ($61 million) agreed to in the sale, and the only thing he's seen from Uzan's team is a fraudulent screenshot from a bank transfer.
Meanwhile, Uzan's lawyers claim that following the shift in ownership, they were "shocked to discover that many suppliers have not been paid for a year and a half." According to The Telegraph's sources, Vertu owns debt to companies like Microsoft and Qualcomm, who are now considering calling them in, which will effectively bankrupt the company. But these are far from the only debts the company has: it also hasn't been paying its cleaning, waste, and pest control bills.
But the real victims of the whole debacle seem to be the company's employees. In a recent formal grievance letter they raised concerns that their wages, which were due last Tuesday, haven't been paid, while Uzan's lawyers claim salaries are actually due this Friday. Also, their pension deductibles, which amount to "hundreds of thousands of pounds," haven't been paid into Vertu's retirement fund since February.
Both sides are now also threatening to sue each other: Chen wants to sue Uzan for not paying for the company's shares, while Uzan's claims, which his team claims will be pursued in Chinese courts, are that Chen has been committing "unlawful use of company assets."