Luxury phone maker Vertu makes phones for outrageously rich tycoons, gets acquired by one
9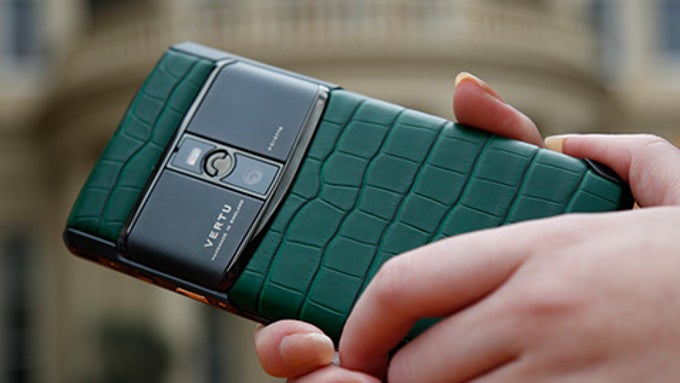 Vertu is one of those companies that has a name for itself: the luxury phone maker is known for manufacturing outrageously expensive devices adorned with all sorts of rare leather breeds (it sure will have that crocodile leather skin, yessir) and usually running on an outdated version of Android that would most likely never be updated.
Here is the news around Vertu: the company, founded and owned by Nokia in its earliest days, was acquired by Swedish equity fund EQT in 2015, and then, shortly after, by a Chinese fund, has now been acquired one more time. This time it is swapping ownership from the aforementioned Chinese investors to exile Turkish mogul Hakan Uzan. Uzan has allegedly paid £50 ($61) million to acquire Vertu and the company will likely keep its headquarters in the United Kingdom. Mr. Uzan is taking over a company with a £53 million loss on top of total revenue of £110 million, according to the latest publicly available figures from 2014.
"Vertu is a powerful brand with an acknowledged market niche. I look forward to working with the team and providing the investment to enable Vertu to realize its full potential,"
a spokesperson for Mr. Uzan said.
A shocking fact: Vertu sold 450,000 phones by 2015
And here is a fun fact that is even more interesting: a shocking 450,000 Vertu phones were sold by the company by 2015, with the average selling price amounting to some $6,000. The company's most expensive phones cost up to £40,000 currently. This is definitely more than what any sane person should pay for a mobile device.




If, however, you are looking for an easy way to spend a lot of money, Vertu should certainly be at the top of your list.