Lumu Power is a tiny but powerful light meter / color sensor for your iPhone
4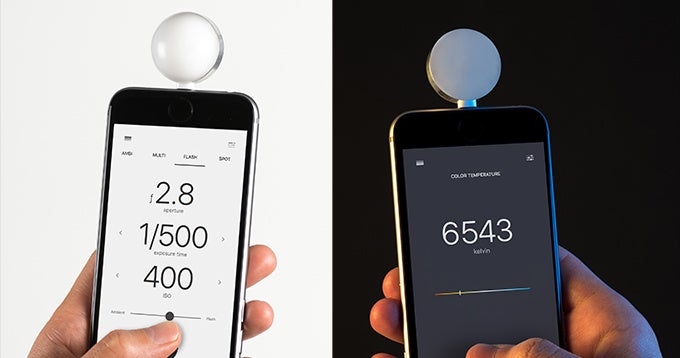 A light meter is a device used to measure the lighting conditions to correctly adjust exposure on a camera with manual controls, and it's traditionally a rather bulky, stand-alone gadget that many professional photographers use. Now, how about a light meter for your smartphone? That sounds like a neat idea: one that would allow the pros and enthusiasts to carry less gear, but can it be as good as a dedicated, stand-alone light meter?
A tiny gadget that plugs into the 3.5mm headset jack on your phone made waves a couple of years ago on Kickstarter. Called Lumu, it was an accurate light meter that worked with phones and saved professional photographers and obsessive enthusiasts the need to carry a large, dedicated light meter.
Two-sided color sensor / light meter
Now, the company that made the Lumu is ready to take things to the next level with the Lumu Power, a similarly tiny gadget that now has two faces: one with a true color sensor that measures color temperature, white balance and illuminance, and another one with a fast silicone photo diode that measures exposure, ambient light and flash light.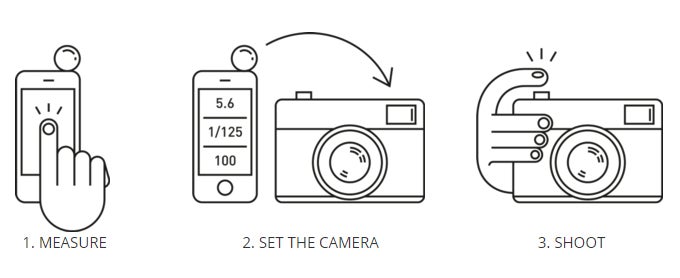 This is how a light meter is used
Keep in mind that the new Lumu Power switches the 3.5mm headset jack connection for the more powerful Lightning port, making it compatible only with iOS devices. The original Lumu was also unveiled as an iOS-targeted gadget, but it featured the universal 3.5mm connector that allowed it to be used with some Android devices as well.
All of this comes at a $200 special price for Kickstarter backers, and the project - just a couple of days old - has doubled on the initial crowdfunding price target.
It is still far off from hitting customers' mailboxes: the Lumu Power is expected to start shipping in June of 2016. A wait that should be worth it for this ingenious little gadget.
Recommended Stories