Lucent Technologies completes industry's first data calls on commercial UMTS wireless equipment for the U.S. market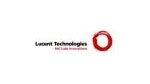 Lucent Technologies announced it has completed the industry's first high-speed data call on commercial third-generation (3G) Universal Mobile Telecommunications System (UMTS) wireless equipment designed to support mobile service providers in the United States employing 1900 MHz or PCS (Personal Communications Services) spectrum.
Lucent implemented a variety of services including Web surfing, and video streaming on commercial-grade network infrastructure operating in the 1900 MHz spectrum band. The tests were conducted at data transmission speeds of up to 384 kilobits per second (kbps).
These high-speed data calls were conducted using the Lucent UMTS Terrestrial Radio Access Network (UTRAN) -- which complies with the 3G Partnership Program (3GPP) June 2001 Release 99 standard -- including the Flexent® OneBTS™ base station for UMTS operators, the Flexent Radio Network Controller, Lucent's core packet data networking solution and a UMTS test terminal.
These successful data calls are the most recent in a series of critical technical milestones Lucent has reached on the road toward the commercialization of 3G UMTS technology. For instance, Lucent recently introduced the industry's first combined voice and data processor for 3G networks, a Bell Labs innovation that offers substantial performance improvements for Lucent's UMTS base station equipment, and makes possible less power-hungry mobile devices.
Lucent also recently completed the industry's first data call on commercial UMTS equipment for the 2100 MHz spectrum band, established Internet Protocol (IP) Virtual Private Network (VPN) connections using its UMTS equipment, and completed a series of voice calls and interoperability testing using Lucent UMTS infrastructure and QUALCOMM UMTS test handsets.
UMTS - also known as Wideband CDMA (W-CDMA) -- is an advanced and efficient wireless technology being introduced worldwide, and an international 3G standard established by the International Telecommunications Union (ITU). UMTS is a spread-spectrum technology designed to support the 3G-evolution needs of Global System for Mobile Communications (GSM) operators. Lucent is the global leader