Looks like Google is hinting Android 4.3 as imminent in new Gmail ad
16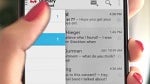 Earlier today, we shared the news from
Google about an update coming to Gmail for the web, iOS and Android
over the next few weeks.
Now the screen shots on Google's blog do not reveal anything out of the ordinary, but the video does seem to follow a trend as observed by Marques Brownlee who also happens to be a bit of a tech enthusiast and geek.
Brownlee was viewing the one-minute Gmail ad about the new features on the way and noticed that the time on display of the Nexus 4 showed 4:30. Mere symbolism you say? Is it just someone looking for any reference to Android 4.3 wherever they can find it? It is not such a stretch after all. If you look at the introduction videos of previous Android releases and Nexus devices, you will notice that 4.0 Ice Cream Sandwich is shown as 4:00 on the Galaxy Nexus. LG's recent promotion of the Nexus 4 with Android 4.2 shows 4:20 as the time.
Marques points out that this motif has been present since Google introduced Android 2.3 Gingerbread. We dug up a couple other videos and took some screen shots to share. Indeed the time seems to evolve with the OS. It is subtle and arguably not original, but it is telling. With the
Nexus 4 in white now official
, and other evidence of
Android 4.3 in the wild
, it must be coming very soon. That is small compensation for those that wished the ads read 5:00, but at least it is better than seeing it display 4:22.
source:
Marques Brownlee
(Google+)