Looking to blast some tunes? Check out these 8 Android music players
20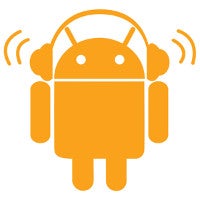 Are you looking to blast some tunes through your smartphone's loudspeaker or your earphones? You'll need a music player for that, and it's probably safe to say that the one available on your device by default is nothing more than 'acceptable'.
Indeed, many of us want players that go beyond the basics (you know, playing back songs), so features are an important factor when choosing one. And while that's true, some of us still prefer a simple-to-use, no-nonsense players, like Google's Play Music app (which now comes pre-loaded on a number of devices). In the slideshow below, we've picked 8 different players that somewhat differ in their purpose -- some are services that allow you to browse, listen, and purchase music from a central server or locally (e.g. Google Play Music), while other have a ton of extras fitted into them and offer local playback (i.e. songs on your phone).
So, once again, are you looking to blast some tunes on your smartphone? The music player apps we've picked for your are as good a starting point as any. Take a look.
* Players arranged in no specific order.