Liveblog: Samsung's press conference at CES 2017
4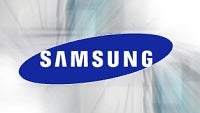 Every year at CES, the longest line forms to attend Samsung's media event. Media begin lining up hours before the presser, and 2017 is no different. In years' past, Samsung has used this stage and large audience to make big announcements across a multitude of products.
Last year, Samsung Pay expanded to the company's Gear S2 wearable, and Samsung also introduced the Windows 10 powered Galaxy TabPro S.
Outside of that, however, nothing else mobile related was touched upon, and to be honest, we are not expecting any major announcements related to mobile this year either, with Samsung pushing major announcements to more mobile-centric venues. We may see some information about the Galaxy A-Series devices, destined for sale in parts of Europe and Asia later this year, but other than that, it is anyone's guess.
Still, we will not rule anything out. No matter what is unveiled, Samsung will be doing so in grand fashion, so keep this page open while we liveblog the event.
Samsung's CES media event is scheduled to begin at 2:00PM PT | 4:00PM CT | 5:00PM ET | 10:00PM GMT!