Liveblog: Microsoft Build Conference Day 1
14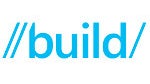 It's time for a Microsoft-ey liveblog, as the bad boy of the software industry is back with its annual Build conference for developers! But just because the conference is mainly targeted at devs doesn't mean that Microsoft won't release a few intriguing bits of information with regards to its Windows Phone and Windows platforms!
In fact, Microsoft has promised to share a little something about Windows, WP, Windows Azure, Internet Explorer, Office 365, Xbox and Visual Studio. Sure, not all of it will be of interest to us, but there's bound to be something to warm our smartphone- and tablet-loving hearts.
Stay with us for our liveblog of the Build conference's Day 1 keynote, if you want to learn all the details as they come. Set your calendars to alarm you at 12PM ET | 11AM CT | 10AM MT | 9AM PT | 4PM GMT | 6PM CET.