Liveblog: Google I/O Keynote Address
15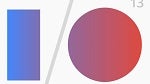 To watch the Google I/O keynote live, head
this way
!
At last, one of the most anticipated high technology conferences is about to begin. Google I/O is not your run-of-the-mill consumer grade conference or trade-show, this is a gathering of the minds.
Stop right there and get me straight to the liveblog!
Here, developers from all over the world gather to learn and share their ideas within the open environment of the Android mobile operating system, Chrome OS, and a host of other environments that Google has created and dominates.
What can we expect to be unveiled at the conference this year? Frankly, we are not certain.
The rumors have been pushing in every direction
so much so that at this point, we are certain at least some of the keynote will take us by surprise.
The conference has only one keynote address this year, and it will be kicking off three days of Google I/O. That said, the keynote is scheduled to last about two-and-a-half hours, so we are definitely going to be treated to some great information. Plus, in some of the media prep materials Google is sending out, there will be a device lounge so if there are any new hardware announcements we will be sure to bring them your way.
Once the presentation is over, keep checking in with PhoneArena.com as we will provide up-close photos and hands-on of any new hardware and we will also showcase new features that are coming to Android, Chrome and the Google experience overall.
In the meantime, keep your browser pointed right here as we cover the event live!
The Google I/O Keynote event is scheduled to begin at 9:00am PT | 11:00am CT | 12:00 Noon ET | 5:00pm GMT!