Limited edition all-black OnePlus 3T to get an online flash sale, sans colette branding
7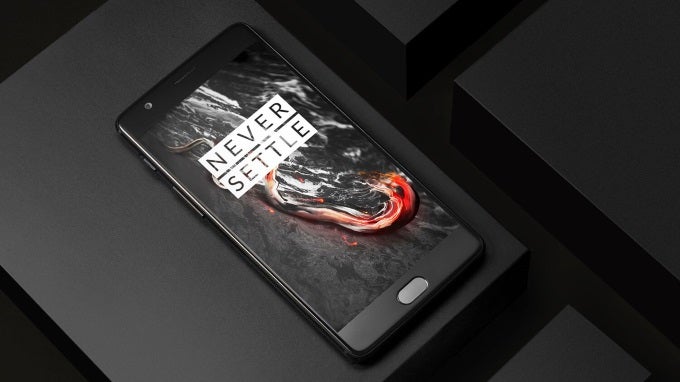 Following yesterday's flash sale of a (very) limited edition
colette-branded all-black OnePlus 3T edition
, the company has now announced it will do another flash sale of the device, but this time online, as opposed to in-store. Also, just like last time, supplies will be very low – 250 units, to be exact.
As this sale isn't affiliated with colette the device sold will lack the colette branding on the back – which
technically
keeps the promise of yesterday being the only chance of buying that particular edition of the OnePlus 3T. Also, as a result, the color option now has a new name – Midnight Black, but is otherwise identical, meaning it will also come equipped with 128 GB internal memory.
It should be noted, however, that, unlike with the colette-branded 3T, OnePlus will give customers more than one chance to buy the Midnight Black edition. Friday's flash sale will be of the first 250 units only, but more will be made available some time in the future on OnePlus' own website. While we still don't know exactly when, we imagine it won't be that far off, judging by the small amount of time passed between the colette sale and the announcement of this one.
OnePlus describes the 3T as its most successful phone so far,
a title we believe it's earned
. If you've been looking to buy the device, this will be the perfect opportunity to do so, provided, of course, you can get one before they're all sold out. The flash sale will start on Friday, March 24, at 4pm GMT (which is noon Eastern time, or 9am Pacific), and will be held on online fashion retailer HBX' website, as part of a collaboration between OnePlus and Hypebeast. The Midnight Black edition of the 3T will cost $479 / €479, which is the same price as the regular 128 GB Gunmetal edition.