Like Apple's first iPhones, Amazon's 3D smartphone will be exclusive to AT&T
25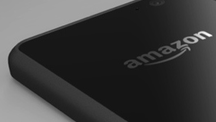 Amazon is expected to officially announce
its first smartphone
tomorrow,
on June 18
. While this may turn out to be a big deal for the US smartphone market, it looks like a large portion of mobile users won't be able to get Amazon's handset because of a carrier exclusivity. The Wall Street Journal reports that the Amazon smartphone will be available only via AT&T, reconfirming a previous rumor.
Apple's first iPhone models were also exclusive to AT&T, this allowing the carrier to attract a substantial number of customers. However, we doubt that Amazon's smartphone will have a similar effect.
As reported earlier this month - and as you'll see in the video below - Amazon seems to believe that the upcoming handset can really wow users with its innovative software capabilities. The device allegedly relies on four infrared sensors (located on the front) to track user movement and provide real-time, glasses-free 3D images. Naturally, the handset will act as a portal to loads of Amazon services. Its specs should include a 4.7-inch display with 720 x 1,280 pixels, a quad-core Snapdragon processor, 2GB of RAM, and a 13MP camera on the back.
The final name of Amazon's first smartphone isn't known. We can assume that it's going to be called the Kindle Fire phone, but we may be wrong on that. Anyway, it's said that Amazon doesn't plan to start selling the handset before September. But we'll find out more about this tomorrow.
source:
The Wall Street Journal
Recommended Stories