Life with the HTC EVO 4G LTE
19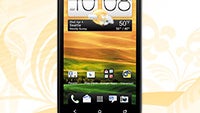 In contrast to our reviews, where we try to present a phone from the broadest range of viewpoints possible, this article solely expresses the author's personal opinion, based on his needs and taste.
Over the past several weeks I've been using the
HTC EVO 4G LTE
as my primary device to get a better feel for its performance with everyday tasks that don't always come through in a review. At times first impressions are wrong (one way or the other,) little issues creep up after using the phone for a while and feelings change once you become accustomed to a device. Nearly a month later and I am still taken by the EVO 4G LTE every time I pull it out of my pocket.
The
battery
was my biggest concern, and until LTE lights up I can't make a true judgment, but so far so good. After an 8 hour work day that consisted of a good amount of screen-on time thanks to texting, browsing, casual gaming and some phone calls the EVO 4G LTE was always above 50%, and usually around 65-70% when I left work. I work many 12 hour shifts, and the phone is still usually above 50%. Standby time is measured in days. The lack of a removable battery still means that you don't have the convenience of swapping out in a pinch, but I'd consider my use well above average and the 2000mAh battery was plenty to get me from waking up to going to bed.
The
design
is still one of the standout features of the device. When you hold this new EVO it just feels so different from other phones out there; it is large but thin and comfortable to hold, the metal casing conveys a quality feeling to the handset and your fingers slide effortlessly over the Gorilla Glass 2 front panel. It may be impossible to keep fingerprints off the plastic top cover, but I have really come to appreciate the two-tone back. Initially I could take it or leave it, but if HTC handed me a matte black cover for the top I'd probably say thanks but no thanks. It contributes to the uniqueness of the device. Even though I didn't realize it, I've missed the kickstand from my original EVO 4G and this one is much better.
The EVO 4G LTE is just in a class by itself when it comes to the
display
. My normal phones are an EVO 3D and Samsung Galaxy SII, both of which have decent panels themselves, but every time I switch between them and the EVO LTE it is like night and day. It is so bright, so crisp and so pretty. Watching videos is awesome on the 720p display, and the phone's speaker is pretty darn loud. Beats Audio is a nice software addition to the phone and music does sound very good, though I can't say it is a true selling point of the phone, more of a nice addition.
I've seen a lot of criticism that we (and other sites) docked the phone for not having an
LTE network
to run on, and you're right, that is not the phone's fault. It doesn't change the fact that, for now, the EVO is simply a 3G device and Sprint's 3G network is not the best at the moment. I generally have a Wi-Fi network to connect to so this is not a big deal, but for others it is a real concern. If you are lucky enough to live where Sprint will offer LTE soon, or if you have Wi-Fi access most everywhere you go then great, but for those relying on 3G coverage it is a drawback whether it is the fault of the phone or not.
The EVO 3D runs on the very good Qualcomm S3 chipset, and the Galaxy S II uses Samsung's dual-core Exynos which can also hold its own against most things out there. Usually there isn't a ton of difference when switching between high-end chips, but there is a very noticeable difference when using the
Snapdragon S4
on the EVO LTE. The stripped-down Sense 4 is as smooth as can be, as is browsing the web, watching high def video and doing anything else on the device. For everyone complaining about HTC's implementation of multi-tasking I can honestly say that I've never noticed a problem, and when I pull up my multi-tasking menu there are apps on there that I haven't used in hours.
I keep telling myself that I'm not going to upgrade from my 3D to the LTE. Thanks to some awesome developers my 3D is running a fully functional Ice Cream Sandwich ROM, my market isn't even on the LTE roadmap for the next year or so and I know that by this time next year we'll be crowing about the next EVO, but every time I use the EVO LTE I want it more. It is just so effortless to use, the display is so pretty and the camera so good that it is hard to pass it up. This is one seriously good phone and a worthy successor to the EVO name.
HTC EVO 4G LTE Review