Life Is Strange goes live in the Google Play Store, first episode is free
5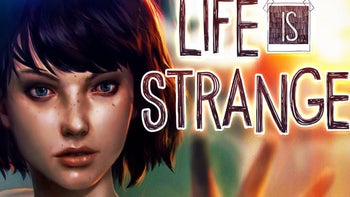 Publisher Square Enix announced last month that its smash hit teen drama
Life Is Strange will land on Android
sometime in July. Surprisingly, the game has silently made its way in the Google Play Store without any official announcements to mark the important event.
Life Is Strange was one of the top 100 best-selling games on Steam in 2016 and as of May 2017, more than three million copies have been sold on all platforms. The game is about to get a sequel this fall, but it also got a prequel on PC and consoles called Life Is Strange: Before the Storm.
The game is split into four episodes which are available for purchase for $8.99. However, if you're not sure that you will like the game, you can get the first episode for free, but then the other three will be available for $4.99 each.
Life Is Strange
is the story of a girl who accidentally discovers that she can rewind time. She is using her newly found powers to save her best friend, although she will soon learn that changing the past has devastating results for the future.
The Android version of the game comes with full controller support and features a photo mode that allows players to take pictures while playing, as well as modify them with filters and share them online. If you're using an iOS device, the game has already been released in the App Store last year.