Let's have a LAN party! Five great games to play over Bluetooth or local Wi-Fi
6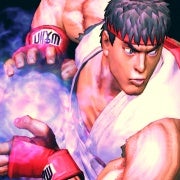 Ah, LAN parties - those sure were fun back in the day. Sure, there was the inconvenience of having to lug your PC to a friend's house, or of needing to spend an unearthly sum of money for a laptop that could actually run the cool titles. Whichever the case, having a gaming session with a bunch of your friend had to be a meticulously planned-out event, instead of an improvised one.
Well, luckily, we live in the mobile (post-PC?) era, and, nowadays, everyone has a small multi-core monster in their pocket, ready to run a bunch of games at the tap of a virtual button. With all the power that smartphones and tablets provide, it only makes sense that we can now get to play out those childhood dreams of being able to start a game session with our friends on the spot.
But what to play? In all honesty, most mobile games still control awkwardly and don't play as fluid as console or PC ones, so they just don't feel as "serious". Still, we plunged in the app stores, looking for local multiplayer titles that we could squeeze the most fun out of. Here is a list of five that we came up with. Let us know how you liked them, or whether you know of a game that should be on this list! If you are a fan of local multiplayer, you may also wish to check out these picks of hot-seat / one device games, too -
1
,
2
NBA JAM
This is an old, arcade-like basketball game that aims for a frantic, humorous gameplay, and definitely focuses on 2-player matches. Sides are skimmed down to 2 athletes per team and the rules for hurting your opponent seem to be quite loose. There are plenty of boosts and ridiculous moves that you need to build up to as you play in order to win. It's a great title for some frantic, quick fun times.
Minecraft: Pocket Edition
The indie game that, surprisingly, took the world by storm naturally made it to mobile, too. There are two ways to enjoy Minecraft - one is to play the Survival Mode, which puts you in the middle of a randomly generated island with absolutely nothing to help you but your wits, gives you some time to gather yourself until the first night, and then throws some monsters at you. The second, and seemingly more popular one, is the Creative Mode, which gets rid of the meat-hungry zombies and lets you free-roam and create at will. People love to play in the latter one and the web is full of screenshots and videos of some pretty impressive structures that probably took more time than the creators would like to admit. The modern man's virtual LEGO, some might call it - and there is no danger of stepping on a hurt-inducing block, so that's a plus.
Worms 2: Armageddon
A true classic in its own right, Worms 2 translates beautifully to mobile. The game has you controlling a team of 4 worms, which employ a crazy arsenal of weapons ranging from a bazooka to exploding bananas, sheep, and concrete donkey statues. It plays out in a turn-based style and, naturally, the goal is to exterminate the opponents' worms. The game supports up to 4 players for some frantic game sessions.
Muffin Knight
Muffin Knight has an innocent colorful theme to it, but don't let that fool you - it's an unforgiving and frantic arcade platformer, and a pretty addicting one at that. As for multiplayer, you can team up with a buddy locally for some Co-Op action, or go in versus mode and see which one of you will take the cake!
Street Fighter IV Volt
There's probably no gaming soul on earth that hasn't heard of Street Fighter by now. The 2009 rehash of the series introduced 3D graphics and further refined the fighting system, making it a favorite amongst hardcore fight game fans. The mobile version retains most of the visuals, though, it simplifies the controls quite a bit due to the fact that touch doesn't play well with this type of games. Still, trying to get used to the controls and beating your friends over local Bluetooth can be a frustrating and pleasing love-hate experience. So, in that regard, we'd say the mobile version has managed to capture Street Fighter IV's true spirit. Volt is a re-release of the game for mobile, adding more characters to the roster and online mode.