Let there be light - here are 2015's smartphones with the brightest displays
60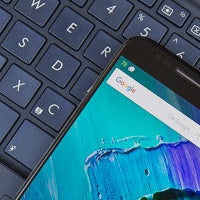 You certainly know the pain of having to use your smartphone in bright daylight. There's hardly a display that can easily cope with these harsh conditions in a perfect fashion. After all, it's impossible to wage a brightness war on a celestial body that has a mass 330,000 times that of the Earth.
Still, this doesn't mean that the smartphone scene brings a toothpick to the gunfight. There's only so much a display can achieve in the brightness department, but there already exist many devices that perform decently and make it quite easy for the user to interact with the display.
Lots of these were released this year, so we decided to round them up for you. Now, have in mind that the data reflects the maximum brightness we achieved in our tests of the devices below and the majority of these have been recorded with auto brightness enabled.
Without further ado, check the most "blinding" devices of 2015 so far!
2015's phones with the brightest displays