Let Karalux's 24K Gold Galaxy S7 and S7 edge remind you of all the other luxury stuff you can't afford
22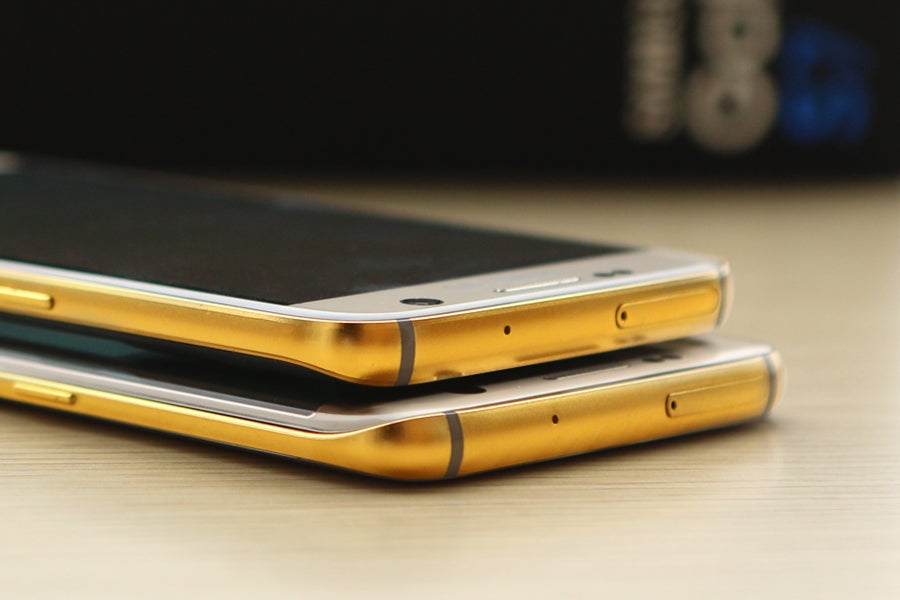 Looking for a gold-plated Samsung Galaxy S7 or S7 edge? Karalux has just the thing! Although we can't offer commentary on how well its craftmen accomplish the gold-plating process compared to others in the rich people-pleasing niche, Karalux has been around for a long time and has established itself as a supplier of gifts for VIPs like politicians, foreign partners, and high-profile international visitors coming to its homeland of Vietnam.
In addition to coating iPhones, Samsungs, and BlackBerries in bling-bling, Karalux has done the same for luxury cars by the likes of Rolls-Royce, BMW, and Lexus. So it's fair to say that turning Samsung's flagships into pure gold shouldn't pose much of a challenge for the skilled craftsmen. That doesn't mean it's an easy process, though. Karalux's engineers spend six hours of work on each Galaxy S7 or S7 edge, taking it through ten different stages that include surface treatment, surface activation, making precious metal layers and coating everything in 24K Gold. Sounds like a day's work!
Coating the Galaxy S7 edge in Gold is no easy task, even if you have done the same with a Rolls-Royce
To protect the gold layer from wear and tear and improve the surface's strength, Karalux introduces a Nano layer outside to protect the gold layer from being worn and make the surface harder and more durable. The company isn't saying anything specific about it, but notes that the S7 and S7 edge frames are made of A6000 aluminum, which is easier to gold-plate than the A7000 aluminum ones found on the Galaxy S6, S6 edge, and the Note 5. This aluminum alloy contains many different metal components, tasking Karalux's engineers with inventing new chemical processes and gilding methods.
Needless to say, these works of technological and jewelry craft come at a price. The 24K Gold Samsung Galaxy S7 starts at $1750, and the Galaxy S7 edge drives the tag up to $1950. If these prices haven't made your eyes water already, then the touching story about a Karalux customer breaking his brand new gilded Galaxy S7 upon receiving it will
instantly bring tears to your eyes
.
source:
Karalux