Lenovo to roll out more Tango-ready hardware next year
1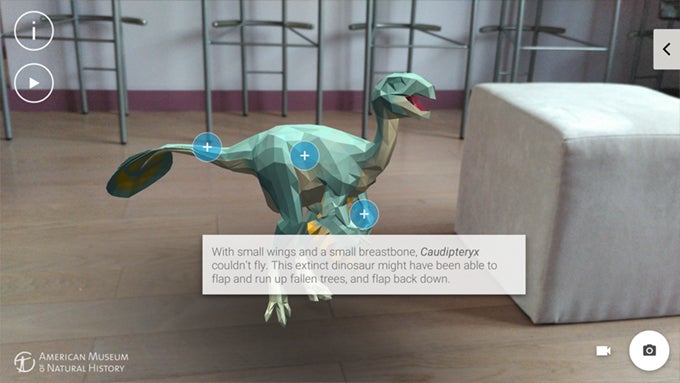 Following the release of the
Phab 2 Pro
-- the smartphone market's first Google Tango-ready handset -- it appears that Lenovo has a second Tango phone well within its sights
For the uninitiated, Tango is Google's augmented reality technology, and brings new dimension to apps, games and other utilities.
As has been demonstrated with the 6.4-inch Phab 2 Pro
, there are boundless uses for AR tech, and Google and Lenovo are two of the major driving forces behind the movement.
Clearly, Lenovo is as excited about Tango as the Big G and as such, a second Lenovo-branded model looks very much on the cards. Jeff Meredith, the GM for Android and Chrome at Lenovo, says he sees more Tango-infused phones as a natural next step for 2017, and
with Asus also set to join the fold at CES
, next year could be a real landmark for smartphone-based AR.
Lenovo will have the jump on most of its competitors, naturally, since the Phab 2 Pro has already launched. As Meredith points out, Lenovo's move to roll a Tango device before its rivals means that the company is essentially a generation ahead. But should a number of OEMs decide to join the party, it can only be to the benefit of Tango's progression. Additionally, while Lenovo's monstrous device is not too pricey at just under 500 bucks, competition will help to drive prices down and bring Tango's powers to a broader demographic.
With Lenovo having thrown down the gauntlet, we're very excited to see where this may lead, and we'll certainly keep you posted with any further developments in the Tango scene. In the mean time, be sure to take a peek at
our Lenovo Phab 2 Pro review.
Recommended Stories